Gratis 3 hotelovernachtingen voor 2 personen in Spanje!
by Paqui on Friday, May 9, 2008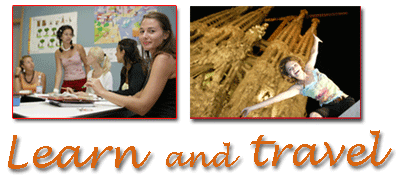 don Quijote trakteert! Waarom? Omdat we graag wat extra doen voor onze cursisten. Als je in mei een cursus Spaans van 4 weken of meer boekt bij één van onze don Quijote scholen in Spanje ontvang je nu een gratis hotelvoucher! Met deze voucher kunnen 2 personen gratis drie nachten overnachten in één van de vele hotels die aan deze actie meedoen. De enige voorwaarde is dat je het ontbijt en diner nuttigt in het hotel waar je verblijft. De hotelvoucher is te gebruiken in meer dan 300 hotels door heel Spanje. Welke hotels het zijn vind je in de hotelgids die je krijgt toegestuurd met de hotelvoucher. In het hotel van je keuze kun je heerlijk een paar dagen ontspannen voor, tijdens of na je taalreis op kosten van don Quijote. De voucher is niet persoonsgebonden dus je kan er ook voor kiezen om de voucher cadeau te doen aan vrienden of familie die je in Spanje willen komen opzoeken! Maar wees er snel bij want we geven er maar 50 cadeau!
Voorwaarden:
De cursus moet geboekt zijn tussen 01/05/2008 en 31/05/2008.
De aanbieding geldt voor boekingen van cursussen op alle don Quijote scholen in Spanje in combinatie met huisvesting.
De minimale duur van de cursus is 4 weken.
De voucher wordt na betaling van het totale bedrag van de boeking verstuurd.
Bij wijziging of annulering van de cursus wordt er €50,- in rekening gebracht, ter compensatie van de hotelvoucher. De voucher zelf hoeft dan niet geretourneerd te worden.
---
Keywords: offers,Spaans