Javier Bardem to Star in Chilean Miner Movie
by Olivia Elson on Friday, October 15, 2010
Today, the first of the 33 Chilean miners rescued after spending 69 days trapped underground have arrived home.

And just as their miraculous rescue is being celebrated the world over, producers are wasting no time in starting work on their next big hits. A number of films recounting the ordeal of the miners, as well as their personal histories, are planned. Ever since their impending rescue was announced, film-makers have been keen to hear all about the events of the last two months from the miners and their families.

The most recent news is that the company Antenna 3 Films is working on location for ten days in Chile for their movie entitled Los 33 de San José. The final version of the script was approved just a few days ago, and it is rumoured that Spanish actor Javier Bardem is in line to take the lead role in the film, which will focus on the two months that the men were trapped 700 metres below the surface in the San José mine.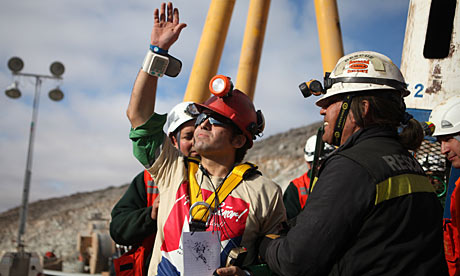 ---
Keywords: javier bardem,chilean miners