STOLEN: A truck full of artwork worth 5 Million Euros!
by Kimberly on Thursday, December 2, 2010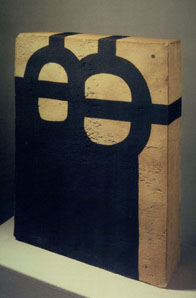 Forget winning the "El Gordo" Spanish Christmas Lottery, three hooded thieves made off with 5 million Euros worth of valuable artwork in Getafe, in the Autonomous Community of Madrid.
On Saturday, 3 masked men seized a truck loaded with 5 million Euros worth of artwork that was parked at a warehouse in Getafe. The thieves forced entry onto the premises but suspiciously found the truck keys inside the vehicle. The robbery marks one of the most important art thefts in recent years.
The robbery occurred at around 1 pm in a warehouse owned by Crisótomo Transporte, specialized in art transportation, in the industrial neighborhood of Los Olivos. The alarm went off and police responded to the scene. When they noticed that entry had been forced, they notified the owners of the company.
Once there, the manager of Crisóstomo quickly realized that a truck that had recently arrived from Germany was missing. The vehicle was filled with artwork from a recent Axa art exposition. The majority of the stolen pieces were sculptures by Chillida and Botero. Also stolen were some pieces from Saura, Tàpies and also a Picasso drawing.
The video camera recordings confirmed that the robbery only lasted a couple of minutes and three hooded thieves were involved. The most surprising detail is the fact that the truck had the keys in the ignition. Additionally, the thieves seemed to know that the vehicle had just returned from Colonia. All signs point to employee involvement, either as an informant or participant in the robbery.
The vehicle was only insured for 2.5 million Euros and the loss is valued at 5 million. Valuable artwork was added at the last moment to the trucks contents, including the sculpture "Óxido" by Chillida, valued at 200,000 Euros.
Most likely the true culprit behind the robbery is an art collector or gallery who paid large sums of money in order to illegally gain a possession of particular piece of art. If this is the case, the other pieces should return to the market and eventually be recuperated.
The managers of the originating art galleries have been reporting the thefts to various police stations in the districts where art sales are generally made.
The truck was recovered on Tuesday, empty of its valuable contents. It was analyzed by forensic specialists for clues.
The theft marks one of the most important contemporary art hoists in recent years.
---
Keywords: Spain,chillida,stolen artwork