An English girl in Salamanca
by Laura Ellis on Friday, July 2, 2010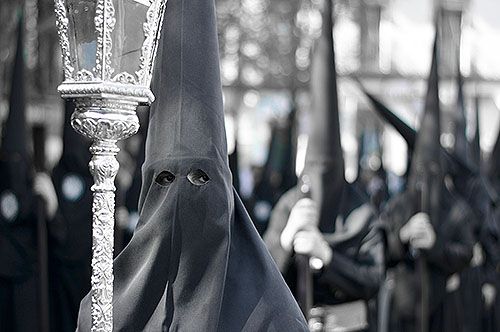 Coming from the North of England, I'm not going to lie; the temperature was an initial shock. Stepping off a train at 4pm, despite my summer dress, I was still boiling and craving every cold thing in sight. But suitcase in hand, I headed off to pick up my keys and start the next 6 months!
A quick stop off at my new flat, empty because everyone was at school, and I quickly settled in, shot gunned a bed and pulled out my sunglasses. Time to explore!
Despite some hazy map reading skills, I made it to the main area of town, and a large smile spread across my face when I realised this beautiful place was my new home for six months. Although not entirely different from my home city, Durham, as regards the plethora of churches and old buildings, this was a very different atmosphere, sandy stone and summery as opposed to the coldness of the frozen north of England.
My first adventure was a quick wander round the Plaza Mayor. Camera ready, it was clear to see that it was possibly one of the most beautiful places I have ever seen, and the relaxed atmosphere just made it all the better! Despite a friend of a friend having lived here last year, and her many descriptions, I had definitely underestimated it... So I noted it down quickly as a place to visit later with a book for a coffee and pulled out my map to head out to the Old Cathedral. A round about route and 5 minutes later, I spied the towers ahead of me, and despite bumping right into a group of American tourists, all dressed in "I ♥ Salamanca" t-shirts, exclaiming about the beauty of the place, I was stunned as I reached the elaborate entrance to the building.
Marking a stark contrast to the English and Parisian Cathedrals that I had experienced before, this place was full of light and golden statues, very different to the grey English churches to which I'm accustomed, and an eye-opener in terms of Spanish worship, no wonder Catholicism is so strong here when you get to visit this regularly! The inside was adorned with murals and colour, demonstrating the clear Spanish love of beauty, and I don't think I have ever seen anything so ornate - even my own shaky religious beliefs were strengthened at the sight of this. The high ceilings actually seemed like you were looking up into sky and the dome was just fantastically decorated.
Plus who needs air conditioning when you have buildings like this??
Unfortunately, my ringing mobile led to a hasty exit, but a visit again this weekend? Yes Please.
¡Adios!
---
Keywords: