Latin America Celebrates 200th Anniversary
by Olivia Elson on Tuesday, August 17, 2010
For many countries in Latin America, 2010 marks the 200th anniversary of their independence from Spain.

In 1810, Venezuela, Colombia, Argentina, Mexico and Chile all began the process of emancipation from three centuries of Spanish rule, while Ecuador headed the group in 1809 and Uruguay and Paraguay followed suit in 1811.

The failure of the Spanish empire did not mean an easy time for South American nations however. Several countries also had to struggle through violent dictatorships which claimed tens of thousands of lives and internal conflicts stemming from political instability and drugs, amongst other problems.

The late 20th century saw a wave of democratic elections for the continent, and today all but two of the Latin American countries (Cuba and Honduras) have elected governments. What's more, many countries have made important progress for global political issues, being among the first to be run by female or indigenous presidents.

The independence anniversaries are not only a time to look back and celebrate the breaching of ties with Spain, but also an opportunity for Latin American countries to look forward and consider their great potential in the global political sphere, as well as the way in which they must continue to face major challenges in the 21st century, such as widespread poverty, huge polarisation between the rich and poor and ethnic segregation.

However, the region continues to gain strength, and a few countries, most notably Mexico and Brazil have been described as "international economic and political powerhouses". In addition, with the creation of a new regional organisation in February this year, 32 member countries are presenting themselves as a substantial political power with their own interests and agenda.

Below are the dates of Independence Days for a few Latin American countries. On these days, you can expect festivals, parades, music, pageants and fireworks to mark the occasion. And this year, the parties will be bigger still for those celebrating the bicentenary of their liberation.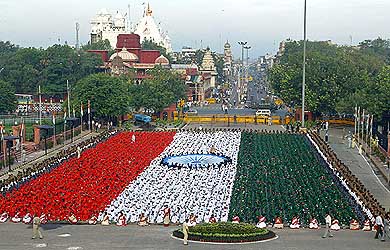 Paraguay - May 14
Cuba - May 20
Guyana - May 26
Venezuela - July 5
Argentina - July 9
Colombia - July 20
Peru - July 28
Bolivia - August 6
Ecuador - August 10
Uruguay - August 25
Brazil - September 7
Costa Rica - September 15
El Salvador - September 15
Guatemala - September 15
Honduras - September 15
Nicaragua - September 15
Mexico - September 16
Chile - September 18
Belize - September 21
Panama - November 3
---
Keywords: