Mexican and Spanish 2011 Oscar Nominations for Best Foreign Film
by Kimberly on Tuesday, September 28, 2010
The 83rd Academy Awards ceremony will take place on Sunday, February 27, 2011 in Hollywood.
A Mexican and Spanish film have been nominated for an Oscar in the category of "Best Foreign Film". It is interesting to note that the Mexican Nominee features a famous Spanish actor and the Spanish Nominee features a famous Mexican actor.
Spanish Oscar Nomination
También la Lluvia (Even the Rain), directed by Inciar Bollaín, will represent Spain in the Oscars in 2011. The stars of the film are Spanish actor Luis Tosar and Mexican actor Gael García Bernal.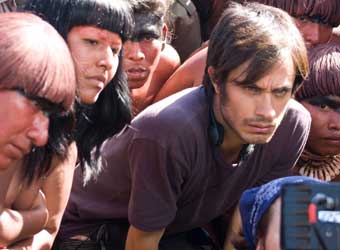 The movie is about a filmaker named Sebastian (played by Gael Garcia Bernal) who travels to Bolvia to make a film about the Spanish conquest of America. The film crew arrive during the Cochabamba water crisis and protests in the year 2000.
Bollaín is the first female Spanish director to represent Spain in the Oscars. This is Bollaín´s most ambitions film, and the first that she did not write herself.
The grand production in the Chapare jungle involved 4,000 extras, of them 300 natives, a film team of 130 people, more than 70 filming locations, and almost everything done outside.
The film is a movie within a movie that draws sublte paralles between the exploitation of the past and the continued exploitation of Latin America by richer countries and multinational cooperations. It incorporates details about he movie that Sebastian is filming (Christopher Columbus Era) with the year 2000 (the present time in which the character of Sebastian is in Bolivia filming his movie).
Even the Rain will debut officially in January. However, in order to meet the deadlines established by the Oscars, there must be a short 7 day showing in any theatre in Spain before the 30th of September.
Mexican Oscar Nomination
Biutiful, (not a mispelling but rather the Spanish spelling of the English word "beautiful") by Alejandro González Iñárritu and starring Spanish actor Javier Bardem will represent Mexico as communicated this morning by the Mexican Film Academy.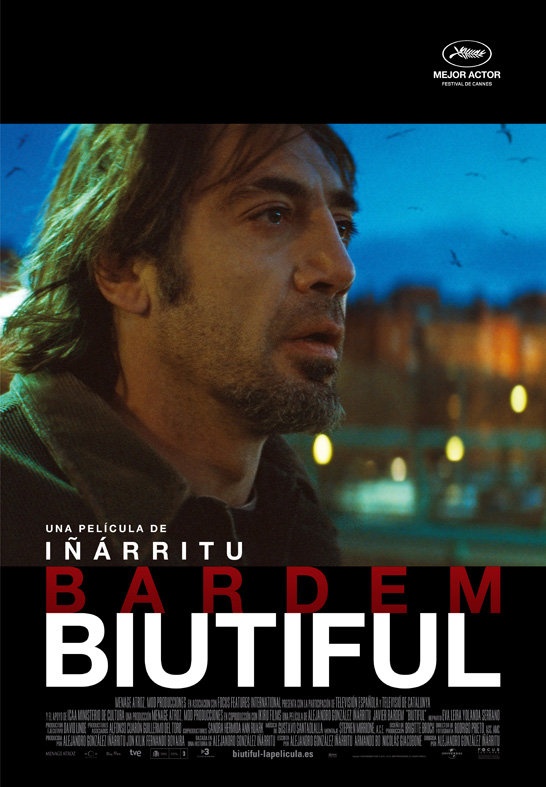 The film already appeared in the Cannes festival, but it will not open in Mexico until the 22nd of October. The film was made available for a few days in remote parts of the country due to the Oscar regulations that indicate that the movie must debut before the 30th of September to be considered for the Oscar nominations.
González Iñárritu is one of the most internationally recognized Mexican directors. His last film, Babel, starring Cate Blanchett and Brad Pitt, was nominated for an Oscar in 2007. He was also nominated for his first film, Amores perros, in 2002.
The film has met mixed reactions, although generally positive.
The film follows Uxbal (Bardem), who is a low-life single dad involved in illegal immigration, who is confronted by an old childhood friend who is now a police agent. He struggles to reconcile the past and secure a future for his children as his own death grows near.
---
Keywords: Spain,Mexico,oscar nominations