Rare Lorca Manuscript found in Washington DC
by Kimberly on Monday, January 10, 2011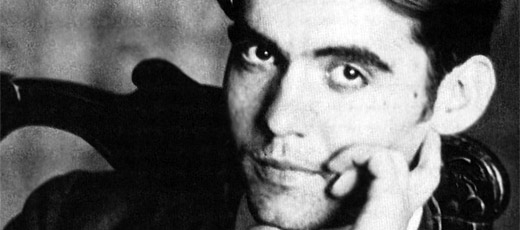 Hello everyone! We are back from vacation to bring you news from Spain and Latin America.
Federico García Lorca is considered one of the most important figures in Spanish literature. A member of the "Generation of 27", Lorca is famous for masterpieces such as Bodas de sangre ('Blood Wedding'), Yerma, and La Casa de Bernada Alba ('The House of Bernarda Alba') as well as many other plays and poems. His work forms an important part of Spain's literary history.
Recently in Washington DC, Boston University professor Christopher Maurer stumbled across an original transcript by Lorca while he was researching the poet for a book he is writing. The poem is an original draft of Oficina y Denuncia (Office and Complaint) which includes penciled corrections and verses which did not make it into the final draft from Lorca's anthology Poet in New York published in 1929-1930.
The poem was written after Lorca came to New York and speaks of the isolation af being an immigrant and life in a city that only values money. The original manuscript was thought to have been lost and is therefore very rare and of great historical value.
In 1936 the poet returned to Granada, Spain where he was shot and killed a month later. The general belief is that Lorca was assassinated due to his homosexuality and his Republican beliefs.
---
Keywords: lorca,washington,mauscript