Salamanca full of hearts and special deals
by Kimberly on Thursday, January 27, 2011
LOVE IS IN THE AIR IN SALAMANCA!!!!!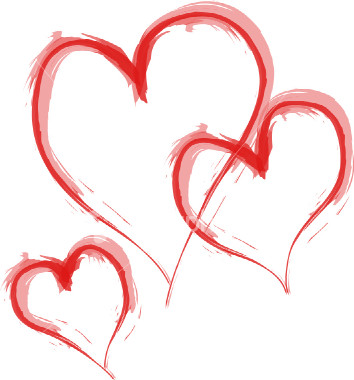 More than 500 businesses are teaming up in Salamanca to convert Salamanca into the "City of Love" from the 6th of February through the 14th.
The initiative is designed to attract the attention of lovers around the world in the hopes that they will choose the beautiful city of Salamanca to celebrate Valentine´s Day.
Participating businesses will fill their store windows with heart shaped balloons and offer unique discounts and special promotions. Additionally, there will be a drawing for 5 "grand prizes", among them a trip for two to Paris. There will also be comedy shows as well as other events available throughout the city.
Hotels are offering exclusive packages of accommodation + meals + spas, or whatever other selling point they may have at very competitive prices in hopes of attracting both Salamancans and tourists alike.
Pedro Sáez, president of the Salamanca Business Association (AESCO) and the General Secretary Emilio Checa explained that the initiative is intended to consolidate the industry and fight dropping sales of February, traditionally one of the slowest months of the year. Additionally, this initiative has never really been done before, uniting businesses around the city to work together to promote sales. It could eventually grow into an actual Salamanca festival over the next several years, encouraging people to go out and enjoy Valentine´s Day.
60,000 balloons and Special Offer Guides will be distributed throughout Salamanca. The humor gala will take place on Feb. 14 in the Congress Palace.
200,000 entry forms will be available to sign up for trips, dinners, free hotel stays, and sportswear from the Salamanca Football team. Additionally, as mentioned previously, 5 lucky winners will take home the Grand Prizes. The drawing will be held on the 18th of February.
All this talk of offers got me looking, and the first offer I stumbled upon seems quite convincing! A one night stay in a 16th century castle approximately 15 km from Salamanca, with free chocolates and Spanish Cava, a romantic dinner with violin music and a breakfast buffet with late check out (2 pm)... all for 180€! If you throw in some extra money you can upgrade to a nicer room and include a Spa circuit, massages, or even a ride in a hot air balloon!
I am thinking about surprising my husband!
The only thing missing as far as I can tell is a website where one can view all the offers and special deals. If I find it, I will let you know, stay tuned!
Come spend Valentine´s day with us in Salamanca!
---
Keywords: Salamanca,valentines day,romance