Quick and interesting news on the Spanish front
by Kimberly on Tuesday, October 25, 2011
Today I came across several interesting news articles related to Spanish or Latin and/or Spanish culture.
Eva Longoria's new film is censored in Spain, outraging Gay and Lesbian film festival

Now, normally Spain is pretty liberal country. However, apparently Eva's new film "Without Men" is raising some eyebrows. Apparently Spanish film distributors sent communication that they had cut the Eva's lesbian love scenes from the film. The director of the Barcelona International Gay and Lesbian Film Festival, Xavier Daniel is outraged and has decided to cut the film from the screening line up. The film is about women left behind in a small village after their men go off to war.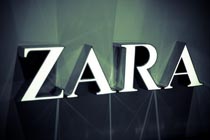 Zara, Spain's fashion retailer opens online shopping to the US with free shipping
Love Zara clothes? Now is a good time to get online and go shopping if you are in the US market. The clothing store launched a collection of commissioned photographs called "Dear America" featuring the 50 US states with 50 photographs. The motive is to celebrate the launch of the online Zara shop in the US.
Celebrity Blogger Perez Hilton to embrace his Spanish roots on MTV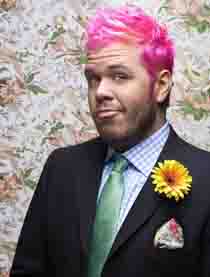 Famous gossip blogger Perez Hilton will make an acting debut in the Spanish language for the MTV series "Popland". He will play a paparazzi guru which will debut on January 19th. The show is about a small town girl named Carla who is swept up into a life of stars, money, celebrities and parties. The soap opera story was written by Argentinean writers and Perez expressed that he is really pleased to show this (Spanish speaking) side of him.
Lifetime requests a pilot episode from Antonio Banderas and Melanie Griffith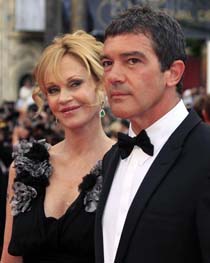 The Lifetime Network, yes, the one responsible for the multitude of cheesy made for TV films, has requested a pilot episode for "American Housewife". Antonio Banderas is said to have come up with the idea along with writer Erik Jendersen (Band of Brothers) and the pilot will star non other then Banderas' wife, the actress Melanie Griffith. The extremely interesting plotline is about a woman who has conversations with her inner voice as she deals with the idea of one of her kids going away to college.
PadInTheCity, World's first IPAD rental service in Madrid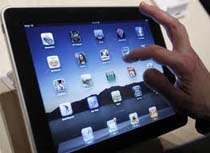 Times are tough but people are still finding ways to make bucks despite a dwindling world economy. A new, at the moment, unique business called PadInTheCity has sprung up in Madrid and is geared towards providing tourists with iPads equipped with all kinds of useful applications including hotel and flight information, rental car services, currency converters, enternainment, newspapers and more.
The company is also negociating with many major companies in the hospitality industry to offer their service.
The service costs 25€ a day and is only available in Madrid at the moment. Just go online to www.padinthecity.com and select your dates - The company will bring you an iPad, a case and charger. At the end of the rental service, the company will come and pick up the equipment. Pretty innovative new business!
---
Keywords: Spanish news