A change of course for the traditional Spanish lunchtime?
by John Bascombe on Tuesday, November 15, 2011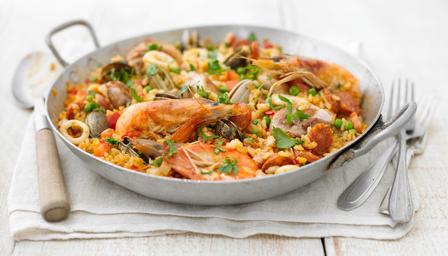 Spain may be home to a huge variety of cultures and different people but there has always been one common belief that unites all Spaniards; food always comes first. As is the case in other Mediterranean countries, huge importance is placed on Spanish mealtimes and traditionally a family will always eat a large meal together at lunch followed by a lighter snack in the evening. Even people who are in full time employment do not use their work as an excuse to miss out on lunch and it is often the case that they will take a couple of hours off in the afternoon so they can head home and enjoy a wholesome meal in the company of their family before returning to the office to finish off the day.
However, this traditional approach to the working day may be under threat as employers in some areas of Spain seek ways to boost the productivity of their workforce. Despite the fact that Spain has the fourth largest economy in Europe, it lags further behind in tenth position in terms of productivity per hour worked.
In these testing economic times companies are trying to come up with new ways to avoid the lull that occurs in the workplace before and after a long lunch when people are least productive. One solution that has so far proved successful has been to alter work hours from starting at 9 and finishing around 6 or even later, to an earlier and shorter 7-3 shift. Although this means shortening the lunch break considerably, the benefits are hard to ignore and numerous studies show how much more work people get done in the morning than in the afternoon. Leaving the office at 3pm also frees people up to do the tasks they would normally have to take time off work to do, such as go to the doctors or to the bank.
There are many sociological benefits to these new working hours as people have more free time in the afternoons, are able to spend quality time with their families and generally have more energy as they can relax longer. The resulting boost in quality of life also makes people more productive whilst at work, something that employers are keen to encourage. What remains to be seen though, is whether Spaniards will be willing to give up their long lunches or whether the prospect of a proper meal will be too much for this food loving nation…
---
Keywords: spanish food,Spanish food customs,Spanish lunch,Spanish eating times