Diego Rivera returns to New York
by John Bascombe on Tuesday, November 29, 2011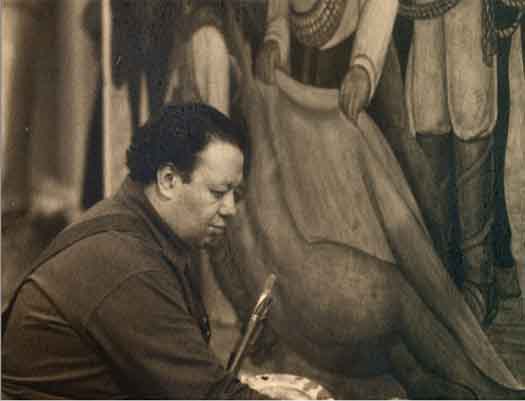 Diego Rivera was one of Mexico's most celebrated artists and one of the founding figures in the Mexican Mural Renaissance. His vivid murals form an incredibly important part in the depiction of Mexican history from the Aztecs to Revolution. His influence in Mexico, and throughout the globe has never ceased to falter, and now 80 years since Rivera painted eight extraordinary murals especially for the Museum of Modern Art (MoMA), his works are returning to the famous museum.
Five of the original murals are now on display in New York from 13th November until the 14th May 2012. The exhibition which is entitled, 'Diego Rivera: Murals for the Museum of Modern Art', will not only display these incredible murals but will also include original watercolors of industrial New York, a series of drawings done during a visit to Moscow, and sketches that were done in preparation for the murals of two out of the three murals that are not being shown. (Of the original eight murals created, one has been lost and the other two are part of private collections).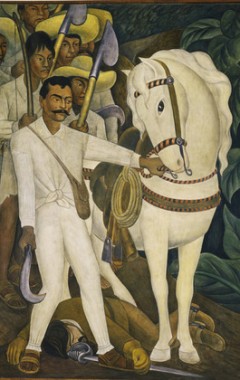 Diego Rivera originally painted the eight incredible murals for MoMA for an exhibition in December 1931. Rivera came to MoMA, with his wife Frida Kahlo, six weeks before the exhibition was due to begin, and produced five 'portable murals' made of plaster, slaked lime and wood, that depicted bold images of Mexican culture and history, such as the Revolution or the struggle for equality.
It was only the second exhibition ever to be arranged by the museum, following one on Matisse. However, once on display, the murals set a record for high attendance over the five weeks they were on show. Due to the immense popularity of the exhibition, Rivera made an additional three murals, this time using New York as his subject matter, focusing on the difficult times experienced during the Great Depression.
Rivera expressed his views using his murals across the world, from the historic center of Mexico City or The National School of Agriculture in Chapingo, to the Detroit Institute of Art and the San Francisco Stock Exchange. The exhibition's critical exploration of social problems is incredibly relevant today, and will offer a fresh look at the intersection of art and radical politics.

---
Keywords: Mexican Art,Frida Kahlo,Mexican Murals,Diego Rivera Murals,Mexican culture,Diego Rivera,Diego Rivera Murals for MoMA,Mexico City.,MoMA,Mexican history