New don Quijote Website!
by Kimberly on Thursday, November 17, 2011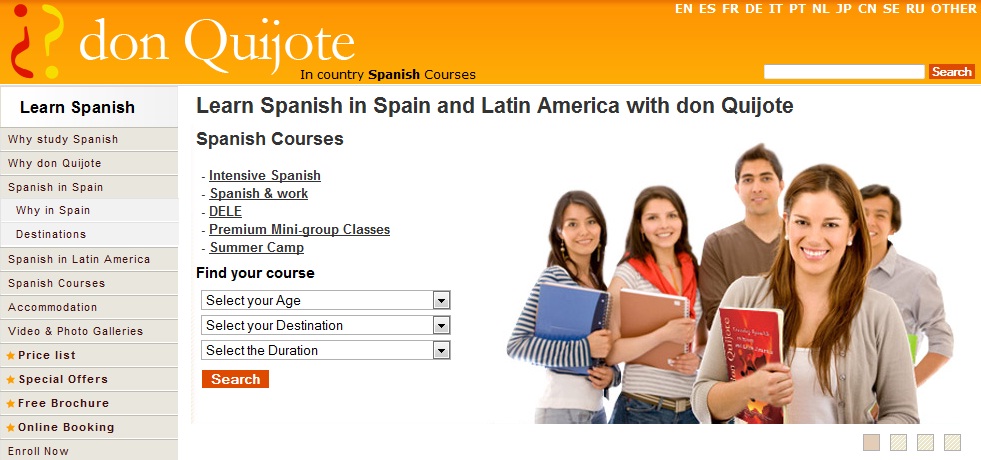 We are proud to announce the new and improved don Quijote website! Although, you probably already noticed all the changes, right?
We decided to get a move on the New Year by revealing the site a bit early, let us know what you think!
Some of the changes include:
Design changes: a cleaner look without sacrificing our trademark orange color.
A navegational bar at the top of the page to give quick access to our courses and destinations.
We added relevant videos to all the pages with related content, for example: http://www.donquijote.org/english/barcelona.asp
Parallel language navegation, meaning you can switch from one language to another to view the same page in either language without being re-directed the homepage.
We have improved web load times so hopefully you will notice that the website now is even faster and more efficient!
Would you like more information? Contact us or request a program brochure.
---
Keywords: new don quijote website