Research links Mediterranean Diet to Enhanced Fertility
by Kimberly on Wednesday, November 9, 2011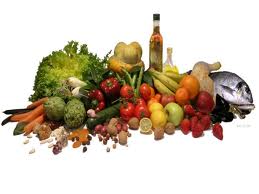 Research has proven yet again the many known benefits to following the Mediterranean diet. A recent study was published in the journal Fertility and Sterility that now links the famous Spanish diet to increased fertility in addition to the slew of evidence that this healthy lifestyle contributes to a longer life span and lower obesity, diabetes and heart disease rates.
The study, published in the November edition of the journal Fertility and Sterility, adds to a growing body of evidence linking the Mediterranean diet to a slew of health benefits, including a longer life and lower risks of obesity, diabetes, and heart disease.
A new study by Spanish researchers has shown that those women who are trying to get pregnant have a lot to gain by following a Mediterranean diet high in fresh fruits, fish, vegetables and whole grains. In fact, the research shows that women who follow this type of diet have increased fertility rates.
500 women were studied. According to the findings, only 17% of those women who strictly followed the Mediterranean diet reported problems with getting pregnant while 26% of those who more loosely followed the Mediterranean diet reported fertility problems.
The investigators further examined women who consumed higher amounts of red meats, fast food, whole-fat dairy products, potatoes, refined grains and soda but found no relationship between this type of diet and neither increased nor decreased fertility rates.
More research will probably be needed before doctors start recommending the Mediterranean diet to women who are struggling to get pregnant, but experts agree that making this healthy switch to your diet certainly cannot hurt... The US-based Mayo Clinic suggests that those who are interested in making the change follow these guidelines:
Exercise sufficiently
Eat mainly foods derived from plants: fruits, vegetables, whole grains, legumes, nuts, etc.
Avoid unhealthy fats such as butter and substitute with healthy fats such as olive oil.
Flavor food with natural herbs and spices instead of salt
Reduce red meat intake to no more than a few times a month
Consume fish and poultry regularly, at least two times a week
Drink heart-healthy red wine in moderation
Red wine is optional, but many studies show that it has many healthy benefits in moderation. According to Men's Health magazine, enough red wine consists of one to 3 glasses a day (for men). A US study published in International Journal of Cancer showed that not only can red wine help men's' hearts, but also reduce their prostate cancer risk. Another Spanish study showed that the antioxidant resveratrol and tannins found in red wine can help cut lung cancer risk by 13%. However, the word of thumb here is "moderation". There are plenty of studies that show that if you drink too much, the effects are negative.
What about those men who are interested in increasing their fertility rates? A study from the University of Western Australia recommends that they eat antioxidant-rich foods such as carrots, sweet potatoes and mango because these items increase the quality of men's sperm.
Want to learn Spanish while learning how to make healthy Mediterranean food and all about Spanish red wine? In don Quijote in Salamanca, you can add a wine course and a Spanish cooking course to your Spanish classes!
---
Keywords: