Studying in Salamanca- a student's standpoint
by John Bascombe on Thursday, November 24, 2011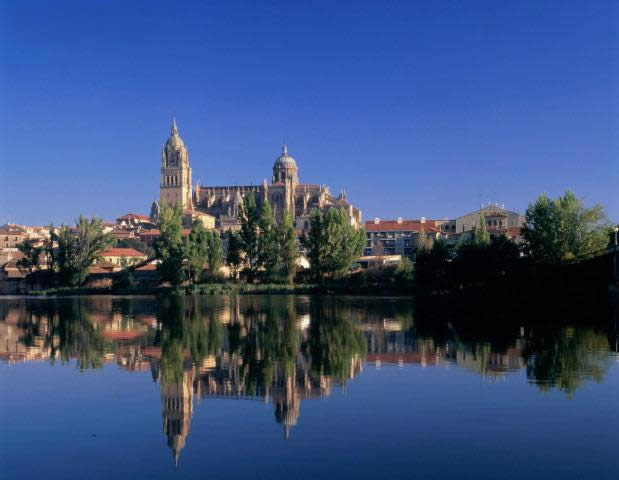 There are obvious benefits to studying Spanish. The fact that it is the world's second most widely spoken language, in terms of native speakers, is reason enough for most people to try their hand at it. And with an ever increasing presence on a global scale, knowledge of Spanish is an incredibly useful tool that can offer speakers a range of employment opportunities.
However, aside from the economic factors, the aspect of the Spanish language that has always intrigued me is the bountiful culture associated with it. Spanish is the official language of 21 different countries, each with their own unique traits and characteristics. There is such an abundance of cultural diversity from Spain to Latin America that it is impossible to tire of the variety. My primary motive in learning Spanish was being exposed to the expanse of unique customs, history, film, literature and concepts that make up the assorted world of Hispanic culture.

When it comes to studying a language, everyone knows that the best way to progress is immersion. I had previously visited Spain several years ago, and studied at the don Quijote School in Granada, as a beginner. I can wholeheartedly say that it was this experience that ignited my passion for Spanish. My Spanish improved immeasurably, and the perfect balance between learning in a structured environment, and the freedom to explore the city and its culture, motivated me to learn more.

So several years on, after studying Spanish through school and continuing it at university, I decided I wanted to return. I had been completely enamoured by the Andalusian allure of Granada, but wanted to explore the more classical side of Spain. So I decided to come to Salamanca.

Before arriving in Spain, my knowledge of Salamanca was very limited. I'd heard that is was an extremely picturesque city. But there was so much more to it than I initially expected. There is something truly unique and enthralling about the lively city. It is brimming with elegant architecture and Renaissance charm, from the Plaza Mayor to the stunning cathedral. Yet Salamanca still has a vibrant and very Spanish character. Bustling bars, cafés and restaurants, and its huge student population, both local and international, create an effervescent atmosphere. For me an additional benefit was its size, Salamanca is a relatively small city, and so never feels too overwhelming, but incredibly welcoming with a friendly ambience.

I am now nearing the end of my six month stint in Salamanca; and can vouch for the fact that first hand exposure to Spanish has been invaluable. Obviously six months is a not realistic length of time for most people, but I found that the most important foundation to my stay was the first two weeks, which I spent at don Quijote in Salamanca. The classes covered so much ground, from useful vocabulary to niggling grammatical doubts, but everything was done in an interesting and varied way. Soon to be returning back home, I would recommend Salamanca and don Quijote to everyone. Whether you have a week or several months to spare the experience is incredible, and I defy anyone not to fall in love with Salamanca, and all it has to offer.
---
Keywords: Salamanca,Spain,Granada,spanish,Latin America,don Quijote,Spanish culture,Spanish language,studying Spanish,learning Spanish,Hispanic culture,spanish customs,don Quijote school