Velázquez masterpiece discovered after mix-up
by John Bascombe on Thursday, November 3, 2011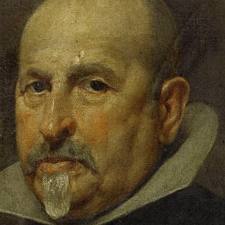 A portrait originally thought to have been by a largely forgotten British painter, Matthew Shepperson, has been unveiled as the work of one of Spain's great masters, none other than Diego Velazquez.
The owner of the painter, who has requested to remain anonymous, had recently inherited a number of works by Shepperson. However, when the paintings were consigned for sale at the famous auction house, Bonham's, the experts there seemed to think that the portrait was the work of a different artist.
After many months of technical analysis, X-rays, consultations and research, the team of experts, which included leading art historians and the head of Technical Services at the Prado Museum, identified the artist as Velazquez, who is considered to be one of the most important in all of Spanish art history.
The discovery means that the portrait that was initially expected to fetch no more than £300 (approximately $480) is now valued at 10,000 times the original estimate- up to £3 million (4.8 million dollars).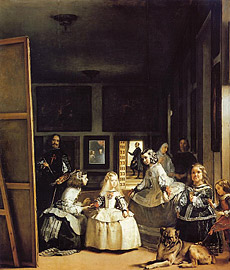 The 17th century painter, Diego Rodriguez de Silva y Velazquez was best known for his portraits of Philip IV´s royal courts in Madrid, the most famous paintings of which is 'Las Meninas' (see right). Velázquez's art came at the peak of the Baroque era in Spain, and he is well known for being one of the greatest artistic geniuses of not only the Golden Age of Spanish culture, but of Western art as a whole.
Of all the Spanish painters, Velazquez was known as the "painter of painters". He was able to merge complex compositional features such as colour, light, texture and space with great skill, producing astonishingly lifelike and technically brilliant portraits.
However, one mystery does remain unsolved, as the identity of the portrait's subject is still unsure. It is thought perhaps that the sitter may be Juan Mateos, King Philip IV's master of the hunt; however this is still under speculation.
The Old Masters expert at Bonhams stated that "The discovery of this lost treasure is a once-in-a-lifetime experience and it is tremendously exciting to be able to bring it to the world's attention." The portrait is set to be the highlight of Bonham's Old Masters auction which will take place on the 7th December.
---
Keywords: Spanish art,Spanish painter,Golden Age,Spanish art history,Las Meninas,Spanish culture,Diego Velázquez