Barcelona's best bits
by Amy Lambert on Friday, March 11, 2011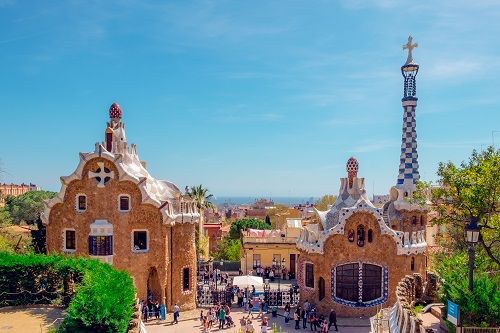 This weekend I had the chance to visit Barcelona, Spain's second biggest city and arguably one of Europe's most spectacular places to visit. In three days there was no way I was going to have time to see everything that this wonderful city has to offer, but I was going to give it a try!
The first stop was La Rambla, Barcelona's most famous street, which thanks to its interesting stalls and street artists, is always packed with tourists. It is particularly famous for its living statues, who manage to stay perfectly still for an incredibly long time! La Ramble is also home to the Mercat de la Boqueria, a fantastic covered market offering a wide variety of fresh fruit, seafood, herbs, spices and local specialities. Once we'd sampled the food once, we simply had to go back for more.
La Rambla led us down to the port, allowing us to get a glimpse of the Mediterranean sea. However, not content with that, we headed to Barcelona's sand beaches where we could really make the most of the glorious sunshine that the city so often sees. I think I enjoyed it a little too much and came home with a sunburnt nose!
Next it was time to see the work of the famous architect Antoni Gaudí. Among his most famous buildings are Casa Batlló, La Pedrera, and most importantly, the Sagrada Familia cathedral. This beautiful construction, with its pointed turrets, is truly one of a kind and is a must see for any visitor of Barcelona. There is also the Parc Güell, which is one of Gaudí's works too and offers a stunning panoramic view of the city from its highest point.
In between all the sightseeing, there was obviously time for drinks on the café terraces of the many sunny squares and a taste of some local Catalan dishes in tapas bars and restaurants.
With its fantastic architecture, sunny weather, beautiful beaches and vibrant nightlife, Barcelona is definitely a great place to learn Spanish!
---
Keywords: Spain,spanish,travel in Spain,Barcelona