Antonio Banderas contributes to Holy Week in hometown
by Kimberly on Tuesday, April 19, 2011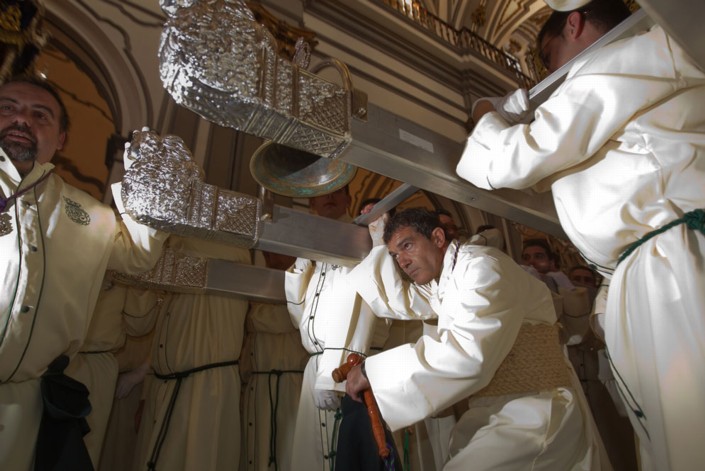 Famous Spanish actor Antonio Banderas is just one more face among the many in Malaga, his hometown, as Semana Santa (Holy Week) in Spain enters into full swing.
The actor, accompanied by wife Melanie Griffith, led a relegious procession for the second day in a row carrying the Virgin of Tears and Favors throne through the streets of Malaga.
These days are very special to the actor and his wife, who always accompanies him when he returns to Spain for festivals and religious events. Additionally, Antonio delivered the opening speech of Holy Week in the Cervantes Theatre in Malaga saying: "I am in Malaga and my heart beats strongly in my chest because it is Holy week". Additionally, the Spanish actor donated 130,000 Euros to the Tears and Favors foundation to be used to grant scholarships to study in the U.S.A. and for Cáritas to help people with cancer.
Antonio Baneras has been part of the Tears and Favors brotherhood for 7 years, the same brotherhood that his deceased father belonged to. His participation on Saturday was described as "emotional".
---
Keywords: