Spanish people amongst the Happiest in the World!
by Amy Lambert on Tuesday, April 12, 2011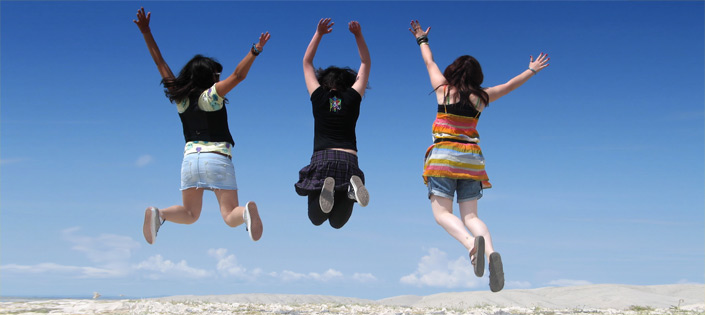 According to a study done by the Coca Cola Institute, the Spanish people are amongst the happiest throughout the world!
In this study Spaniards were interviewed and asked about how happy they were. In 2009 60% of the Spaniards who were questioned said that they were either happy or very happy, whilst the European average was only 54%.
Although the study doesn't give definite reasons as to why the Spanish people feel happier than many of their European counterparts it does comment that they enjoy the small things in life and feel valued by their families.
The study also says that the moments in which the Spanish people feel the happiest are during their summer holidays, family meals and also Christmas.
Spaniards in general are very friendly and enjoy having a good time. Indeed they are renowned for their love to party and celebrate the Spanish fiestas!
Personally I think that the relaxed pace of life in Spain is probably a big reason why the people seem happier. They don't rush frantically to complete things but take their time, after all there is always manaña! Though there is also no doubt that the sunshine as well makes people a little more cheery!
Why not come and take a Spanish course in Spain and experience this happiness first hand?!
---
Keywords: Spain,Spanish People,Happiness