The Spanish Government loses 130 million from tobacco sales
by Kimberly on Tuesday, April 26, 2011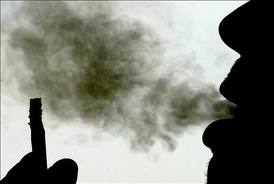 The tax increase last December combined with the new anti-tobacco law in January that prohibits smoking in enclosed public spaces is costing the Spanish government. Tobacco sales in Spain have decreased 25% which implies a first trimester loss of 127.6 million Euros in tobacco taxes. The data is based on January and February sales and March estimations.

On the 3rd of December the government approved a royal decree which increased the tobacco tax "moderately", according to Vice President Elena Salgado. For every 1,000 cigarettes the excise tax increased from 10.20€ to 12.70€ and the minimum tax increased from 91.30€ to 116.90€.

Salgado justified the decision as a matter of "public health; raising the cost of tobacco will reduce consumption and the higher taxes will contribute to the consolidation of public finances". She cited that the changes would amount to 780 million Euros in extra revenue from the tax increase.

So far, the government forecasts are not being met. Nevertheless, the Treasury's monthly data does not allow us to evaluate the total tax implication of tobacco since sales tax is not accounted for.
Tobacco companies and tobacconists belief that the increase has given rise to an old problem: the smuggling of tobacco. According cigarette sales and street surveys conducted by Altadis (European Tobacco company), the illegal trade of counterfeit tobacco has reached 6% of cigarette sales and around 10% in Andalusia.
The tobacco tax increase caused the manufacturers to raise their prices and this, combined with the economic crisis, has given rise to criminal networks that previously used Spain as a base to send conterfeit snuff (mainly from China) to other countries and now see Spain as a profitable market to distribute it.
Altadis directives believe that the Spanish government should take a look at the contraband problem. For Imperial Tobacco, which owns 100% of Altadis, Spain is its third largest market after Germany and the UK. However, after the fiscal changes in tobacco regulations, Spain has become its number one problem and sources from the company indicate that the dropping sales and contraband problem "could cause the company to consider some time of adjustment".
---
Keywords: