Ryanair threatens Spain: Remove fines or we will reduce service
by Kimberly on Tuesday, May 10, 2011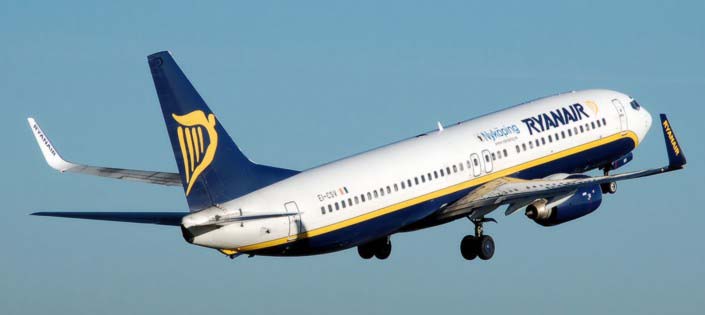 The CEO of Ryanair Low-cost Airline, Michael O'Leary, has threatened the Spanish Ministry of Industry that the airline will cut flights and jobs in Spain if they do not revoke the 64 fines against the Irish Airline worth more than 1,23 million euros.

Considering the economic crisis in Spain and high unemployment rate, this cannot be good news. Some also suspect that rival Spanish airline Iberia has some thing to do with these numerous fines.

The majority of the fines are for not following policy or for abusive practices. For example, Ryanair was fined in Catalonia in October of 2010 for charging higher prices than those advertised and charging for paying with a credit or debit card. These practices are considered abusive and do not comply with industry policies.

Ryanair is taking advantage of its important position in Spain. Last summer, Ryanair overtook Iberia as the market leader in Spain and ended the year with a 30% increase in passengers, around 22.89 million in comparison with Iberia, which only transported 20.31 million passengers.

Ryanair has been in continual expansion in Spain, now with over 44 Spanish locations and operating more than 1.500 flights. The company projects that this year they will serve 73 million passengers, of which 30 million will come from Spain.

A letter from Ryanair dated the 24th of January requested a meeting with Miguel Sebastián, a Minister of Industry, to "to put an end to these unjust fines and guarantee that the regulatory bodies support the multimillion euro investments being made in Spanish airports and tourism, instead of putting the growth of Ryanair in danger with unfounded fines"

The Ryanair CEO also accused the regulatory agencies "of not contacted the airline until the fine was already imposed" and that the fines are "disproportionate and discriminatory" reflecting a "vindictive policy".
---
Keywords: