Spain´s Eurovision History
by Amy Lambert on Tuesday, May 17, 2011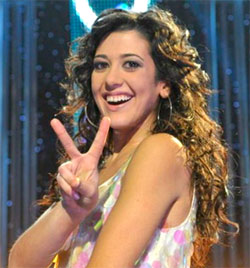 Last weekend saw many countries come head to head in the Eurovision Song Contest. Sadly Spain was not hugely successful in the competition ending up in 23rd place with their entry from Lucía Pérez, Her song was called "Que me quiten lo bailao."
Spain received 50 points in total. They came from Macedonia, Slovakia, the UK, Slovenia, Switzerland, France, Romania, Albania, Portugal and Estonia. Both France and Portugal gave the Spanish artist 12 points, meaning that she was the preferred entry of these countries!
Surprisingly despite the strength and popularity of some Hispanic artists like Shakira, Spain does not have a strong Eurovision tradition. In 2009 Soraya who performed "La noche es para mí" only managed to get 23 points. In 1999 the Spanish entry won only 1 point, and in 1983, 1965 and 1962 the Spaniards did not get a single point!
There have fortunately been exceptions to this trend. In both 1968 and 1969 Spanish entries won the competition, with Massiel´s perfomance of "La la la" in 68 and Salomé´s performance of "Vivo cantando" in 69.
What´s more is that there are currently many artists with Spanish blood who are making appearances in the charts. Enrique Iglesias was born in Madrid while Jennifer Lopez, although born in the states has Hispanic blood due to her Puerto Rican parents.
Although this weekend may not have demonstrated the strengths of Spanish music, there are actually several very successful Hispanic artists. Spain also has a strong music scene with the festivals Benicassim in Valencia, Primavera Sound and Sonar in Barcelona, all drawing large international crowds.
So whilst Lucía Pérez may not have won many points this weekend Spanish music is popular and definitely worth a listen!
---
Keywords: eurovision,lucía pérez,spanish artists