Spanish Students are Finalists in Microsoft's Imagine Cup
by Kimberly on Thursday, May 26, 2011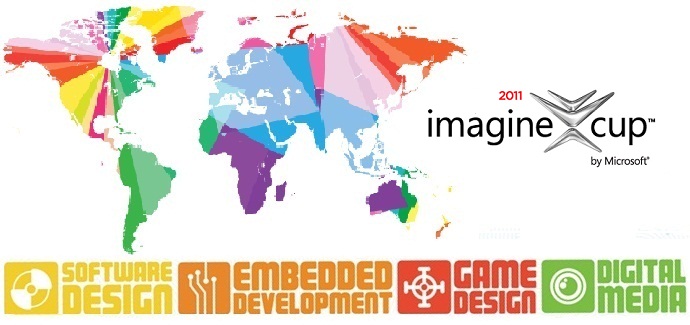 Microsoft holds a competition called the Imagine Cup designed for programmers to showcase their skills and creativity to design new applications with Microsoft software.
This year the theme was difficult, they had to create a program that solves a problem related to one of the United Nations' Millennium Development Goals to solve by 2015 which include: to end poverty and hunger, universal education, gender equality, child health, maternal health, combating HIV, AIDS or other diseases, environmental sustainability or developing global partnerships to promote development.
A team of 4 Spaniards formed by Gonzalo Rubio, Luis Cañamares, Pedro González and César Reneses(all under the age of 26) has already passed the Spanish part of the contest and are now heading to the finals in New York in July to compete against 120 worldwide finalists. The trip is paid for by Microsoft and the winners will receive a prize of $25,000.
The software "WaterSense" took 7 months to put together in their free time and is designed to help NGOS and volunteers to bring clean drinking water to developing countries. They decided to focus on water after a long debate, but they determined that water had the best possibilities to win because it is a long standing problem in many poor countries. The application for Windows Phone 7 (they couldn't make it for iPhone or Android for obvious reasons) permits volunteers to save water data in their phones even when they are not connected to Internet or any cell phone network. Another program then posts this information in via geotagging on heat maps. This way, the data collected can be easily viewed and used to identify areas in great need of water treatment plants or how many people are drinking contaminated water.
The team also created a Facebook application for NGOs to ask for donations. If you donate, you will be assigned a well and become a sponsor of the water treatment project.
Another Spanish team from the University of Malaga was just announced today to have passed into the final round. Their project called Smart-Light and is a lighting application in which street lights automatically dim when there are no people around in order to save energy.
The water project competes in the category of Software Design while the light application competes in the category of Embedded Development.
The good news for these creative programmers is that there will be no unemployment for them. Although finding new talent is not Microsoft's objective for the contest, they have already been offered jobs. :D
---
Keywords: