Camino de Santiago
by Amy Lambert on Monday, June 6, 2011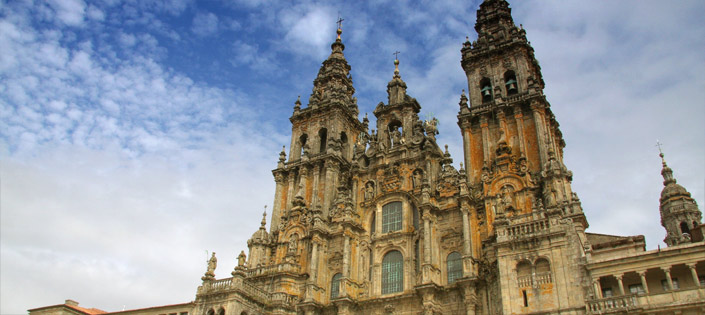 The Camino de Santiago translates into English as 'The Way of Saint James' and describes a range of pilgrimage trails running all over Europe, with their final destination being the north western Spanish town of Santiago de Compostela. The Galician city is listed as a UNESCO World Heritage site due to its outstanding beauty and fascinating history and has long been a popular pilgrimage site for Christians, as it is said to be the burial site of Saint James the Great, one of Jesus' apostles according to Christian religion, and the patron saint of Spain. Originally, some Christians walked for weeks and months to reach the city as penance for their sins, although nowadays the journey is undertaken for pleasure, whether it be for religious or spiritual reasons, or simply as a fantastic hiking route.

Over hundreds of years many different routes have become established, starting from all over Europe and even the North of Africa. The ancient route, still the most popular, is known as the French way. It starts at Saint Jean Pied de Port on the French side of the Pyrenees, crosses the mountains then makes its way up through Spain until reaching Santiago de Compostela, passing through the cities of Pamplona, Burgos and León, among others. Other routes include the Northern Way, which follows Spain's northern coastline, the English way, which goes over sea, and the Silver Route, that heads north starting from Seville. All the well known pilgrim routes have pilgrim hostels and inns along the way, where travellers can eat and sleep well for a low cost. The routes are also marked at significant points by the symbol of the Camino de Santiago, the scallop shell. The shell was chosen due to its form, as it has many lines meeting at one point, symbolising the various routes all heading towards the same destination. It also has religious significance in the story of St James. Hence, on the floors and walls of the cities through which the routes pass, the shell symbol can be seen to guide the way.

The Camino de Santiago can be a tough walk, depending on the route taken, but is a great opportunity for anyone, Christian or otherwise, to experience hiking in Spain and see some of the country's most beautiful cities.
---
Keywords: