Nadal Victorious in the Roland Garros tournament
by Amy Lambert on Monday, June 6, 2011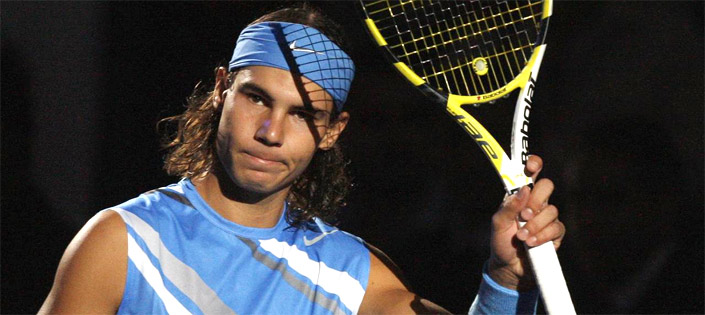 Over the weekend Rafa Nadal won his 7th trophy at the Roland Garros tennis competition. He now has 10 Grand Slam titles to his name!
There is no doubt that it is a pretty impressive feat for someone who has only just turned 25! What´s more is that Nadal´s victory over Federer in the final of the tournament means that he remains at the top of the ATP rankings (the Association of Tennis Professionals).
Federer is one of Nadal´s greatest rivals. They have come head to head 25 times. Nadal did win the majority of these games, with 17 victories compared to Nadal´s 8. What´s more is that the pair regularly meet in the final of the Roland Garros trophy! Even before the weekend they had come head to head four times previously.
The final saw Nadal win three sets to Federer´s one. In the last set Nadal beat Federer convincingly 6-1. This victory will have pleased the Spanish population greatly!
The Spanish people are big Nadal fans. He is the face of both the Armani Spring summer collection and also fronts a responsible drinking campaign!
The tennis season will continue throughout the summer so we shall see if Nadal wins any more Grand Slam competitions. He could well end up with more than 10 trophies for his cabinets which must be pretty full already!
---
Keywords: rafa nadal,tennis,grand slam titles,roland garros