4,000 rooms available in Madrid for Pope's visit in August
by Kimberly on Tuesday, July 5, 2011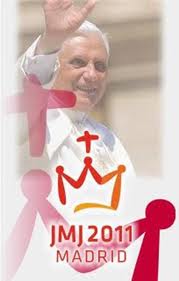 The Pope is going to visit Madrid in August 2011 for World Youth Day.
To prepare for the massive flow of youth that are planning to visit, 4,000 beds have been set-up by the city to provide accommodation including 1000+ parishes, schools, colleges, sport and recreational centers and even 30,000-40,000 families have offered rooms in their houses.
World Youth Day celebration takes place in the Spanish capital from the 16-21 of August. It was started in 1985 by Pope John Paul II to promote Catholicism among younger generations.
275 Madrid schools have been instructed to remain open for Pope Benedict XVI's visit to Madrid, leaving many without their traditional August vacations.
The Spanish government considers the event to be of considerable public interest which is why it has ordered many of these public buildings to remain open.
Additionally, police officers, ambulance technicians and civil protection service agents will not be allowed to take vacations during the Pope's visit.
The city of Madrid has also ceded Cuatro Vientos, Cibeles that they will also be equipped with screens, television, loud speakers, food, etc. Pilgrims will be expected to pay about 70% of the cost, between 30 and 210 Euros depending on what country they come from and if they contract accommodation and full board or just accommodation. The rest of the cost is to be footed by the many sponsors of the event.
Total estimated cost: 50 million euros.
As always, public officials are already exercising their rights to protest. Signatures are being collected at schools and the labor union is getting involved regarding the city's right to mandate public officials to work during these dates. Traditionally, schools in Spain remain closed for July and August providing their employees with ample vacation.
Others complain because only the janitors and a couple of volunteers will be on hand to maintain the schools' and other public building's facilities.
Some are also protesting because of the government's intention to use public schools for a religious event. The FERE, a Catholic Federation in charge of religious schooling, the cleaning cost for the centers will come out of the school's own budget.
The Spanish government has given the green light for a massive mass to be held at the Cuatro Vientos airport as well as the convention center near Santiago Bernabéu stadium, paid for by event organizers.
Those who require a visa to enter Spain (and the Schengen area of Europe) will not be charged by the Spanish government to acquire them.
---
Keywords: