Castile and Leon Set to Start Language Tourism
by Dilek on Tuesday, November 27, 2012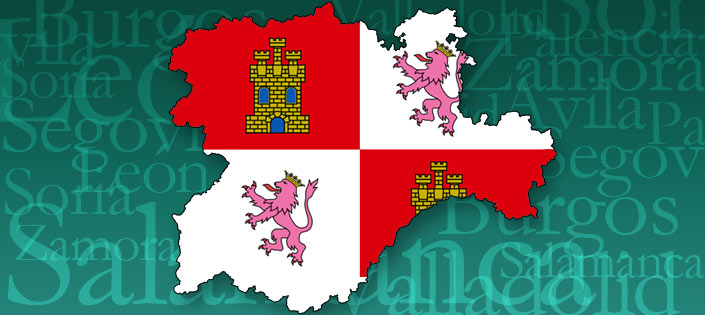 Spain, the home of Spanish language or in original form Castilian (Castellano), can be the perfect location to start your language education. There are several options, as the country has 17 autonomous communities and each has its own characteristic features. For this reason most of the time the question "Where is the best Spanish spoken?" arises in minds. Spanish spoken in Spain differs in dialect and local language of some provinces so the answers vary as well. The history, culture and to be the source of the language are the biggest reasons in the process of selecting a Spanish course.
One of the most preferred destination in Spain is Castile and Leon (Castilla y León) region, might be the result of the common belief that the purest Spanish is spoken there. The purity is mostly about the accent since there has been no interaction with other dialects and it is clearer than the other regions. Accordingly public authorities and private tourism agencies have started collaboration to spread language tourism in Castile and Leon. The region has been selected one of the most popular destination by Spaniards and it is an important location for international students. Language tourism is not considered to be an ordinary travel type yet people who are dedicated to learn other languages have started to travel to other countries in order to realize this mission. Many universities in all over the world organize exchange programs for the students to learn Spanish in Castile and León.
There are 9 provinces to discover the beauty of Spanish culture and each one has a distinct importance. Valladolid once hosted the author of Don Quijote, Miguel Cervantes, the epic story of El Cid which is depicted in the oldest preserved poem "Cantar de Mio Cid" was born in Burgos, Salamanca has the 3rd oldest university in Europe and is the center of DELE exams, Segovia, being one of the UNESCO World Heritage Sites, is an amazing place to see the Roman and medieval architecture and Leon is an important stop on the way to Camino de Santiago, in Palencia you can see the fourth tallest Christ statue in the world and many more other details are awaiting to be seen.

Castile and Leon is a must go place to understand history, culture, gastronomy and most importantly Spanish language. Why don't you select your next travel destination among these cities and start to live Spanish!
---
Keywords: Castile and Leon,study Spanish,Spanish language