Christmas Courses: Experience Christmas in Spain
by Tyson on Thursday, November 15, 2012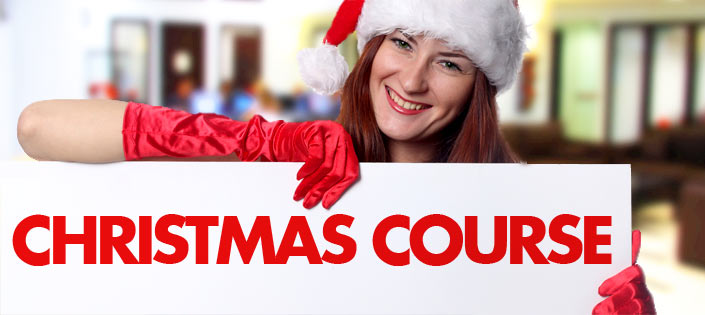 Have you ever thought of experiencing the holiday cheer of another culture while immersed in rich traditions, sweet aromas of seasonal treats and the vibrant textures of another language? don Quijote would like to take you on a unique two-week adventure in Spain, where you'll learn Spanish in a land of exciting Christmas festivities, lively New Year's Eve celebrations and fun King's Day traditions.
The don Quijote Christmas Course runs from December 24th to January 4th and is offered in a variety of dynamic Spanish destinations: Barcelona, Madrid, Tenerife, Salamanca, Valencia and Granada. In addition to Spanish classes taught by experienced language teachers, the course also offers exciting cultural activities specific to the region of each course destination. Considering the activities programmed for each city may help you decide on which setting to choose for the Christmas in Spain experience that awaits you.
If you choose to take the course in Madrid, get ready to learn the passionate moves and spirited rhythms of Spain's very own flamenco tradition. Discover the floor stomping, castanet clicking, hand clapping, intense singing and graceful steps of this uniquely Spanish art and learn why dance and music lovers from around the world make special pilgrimages to Spain just to absorb its flamenco traditions. The Tenerife program offers a salsa dancing course that showcases the island's special connection to the Caribbean and its tropical atmosphere; a perfect destination for students hoping to escape the icy chill that often accompanies the holiday season. Elsewhere, get lost in the enchanting legends of Granada and drift to a different era, a time when Muslim Emirs and their courts occupied the Alhambra fortress, or learn about the modern neighborhoods of Barcelona, a Spanish cosmopolitan city where you'll also discover its artistic legacy in special courses on Catalonia's most celebrated artists Gaudí and Dalí. In Salamanca and Valencia, you'll learn about the Christmas traditions of these incredible cities.    
Christmas courses offer the exciting opportunity to participate in excursions to nearby places of interest. In Salamanca, students get the chance to check out historic Ciudad Rodrigo. Originally a Celtic village until the Romans took it over, today the border town (located just 25 km from Portugal) still proudly displays the city walls erected in the 12th century to protect it, along with the medieval castle and cathedral. Students taking the course in Granada, Tenerife and in Valencia will get the chance to visit a wonderful Spanish-style nativity scene that recreates the biblical tale of Christmas' origins. In Valencia, you'll also see the Oceanografic of the City of Arts and Sciences, Europe's largest aquarium, where playful dolphins and adorable sea lions will capture your heart and show you their aquatic habitat. Students taking the Madrid Christmas Course can take an organized excursion to Segovia, where the ancient Roman aqueduct, the Gothic Cathedral and the scenic Alcazar of Segovia invite visitors to behold in awe the city's fairytale-like beauty.
So come join us to learn Spanish during this festive time of year and enjoy a memorable holiday season discovering the traditions of Spain. You'll make new friends from Spain and around the world with whom you'll share your unique holiday experience. Take the uvas de la suerte challenge at midnight on New Year's Eve, then get caught up in Spain's animated nightlife and dance your worries away. Witness the three kings as they charm children, promising to journey the world on camel-back personally delivering gifts to kids' homes on January 6th, King's Day. Indulge on delicious spanish specialties such as turrón (nougat candy) and mantecados (sweet holiday buns). Afterward, instead of wondering what the holidays are like in Spain, you'll cherish your special memories and firsthand experiences of its rich cultural traditions.  
---
Keywords: spanish in spain,spanish christmas,christmas in spain,christmas traditions spain,christmas courses