No Latin Princess for Disney?
by Dilek on Tuesday, November 6, 2012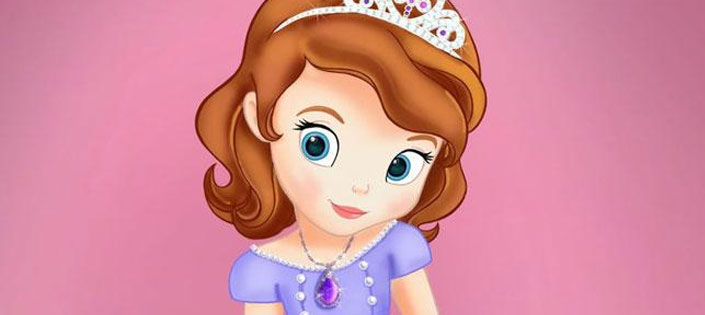 At the end of last year, Disney announced a new character that represents the Latin community: Princess Sofia! Yet the arguments have not stopped since two weeks ago with the first debut of the movie which is called "Sofia the First Once Upon A Princess".
Having blue eyes, light skin and red hair, the Princess Sofia does not seem to come from a Latin heritage in contrast to what Disney had told. It was designed first as a movie and TV series which is going to broadcast on 18th of November on Disney Channel and Disney Junior.  Ariel Winter from Modern Family gives the voice of Princess Sofia and Sara Ramirez from Grey's Anatomy is the voice of Queen Miranda.
Considering Hispanic community's consumer share and the great influence in society, the misrepresentation of the princess caused big conflicts and most of the people expressed their concerns about how the series can be misleading to tell a Latin character's story and naturally the Latin culture. After the oppositions, Disney representatives have responded back about the background of Princess Sofia and revealed the fact that she was not primarily created as a Latin character. Her mother, on the contrary, with her dark skin and hair seems like more Latina that comes from a fictional world named Galdiz which was inspired from Spain and her father was a Scandinavian man. Sofia was born in a country called Enchancia, therefore; there is no clear reference to any Latin country or heritage of the princess.
So why did they announce they are going to create a Latin Princess in the first place? Whatever the answer is, they must have known that it would drag lots of kids from Hispanic community besides non-Spanish speaking population. When we go through the cartoon characters which are based on Latin culture, are generally funny like Speedy Gonzales or educational like Dora the Explorer. It is quite interesting and open to discussion why Disney, which is famous to create fantastic worlds, has not presented any Latin princess or a member of a Royal family so far. We've seen the adventures of Pocahontas –a Native American historical character- or Tiana who is the first African American princess character designed by Disney.
Fairy tales are the portals which take us to amazing stories with an endless imagination, in addition we can learn many things about life, good and evil. Showing the differences and the diversity in a society will teach the kids how to respect others and get to know other cultures. In this respect, Hispanic community is looking forward to more Latin characters from Disney.
---
Keywords: Latin,Hispanic community,Disney,Spain,Latin culture