Practice Spanish by watching Spanish language television
by Tyson on Thursday, December 13, 2012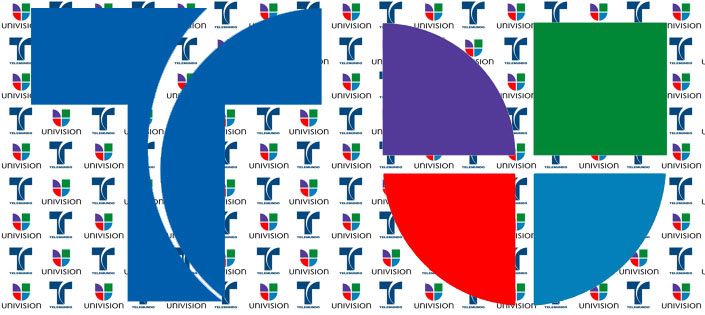 It's no secret that the most effective method of learning a language is by speaking it. Studies confirm that learners that use new language skills to interact with others in meaningful or practical situations build and retain those skills much more than people that concentrate on passive study methods. Full Spanish immersion through a study abroad course, such as those offered by don Quijote, is the best way to learn Spanish. Television provides limited educational value, and passive study time may be better spent reading a novel in Spanish. One glance however at the programming from America's biggest Spanish language TV networks, and learners may find it difficult, if not impossible, to resist taking a peek at some of the shows from the seemingly endless list of exciting titles on offer. Abismo de Pasión, Amor Bravío and Besos Ardientes are just a few of the intriguing series they air. New digital formats also make viewing more convenient, allowing viewers to watch shows whenever they want, and even where ever they want on their cell phones. 
Univision and Telemundo are the leading Spanish language networks in the U.S. According to Nielsen ratings from last November, Univision had an average prime time audience of about 3.7 million people and Telemundo had nearly half that number. These networks televise a wide variety of shows that include news programs and sports broadcasts. Watching the news on these channels is a great way to practice the language and stay on top of current events. Sports fans can pick up valuable sport vocabulary while enjoying their favorite sporting events. Court room judge shows such as Caso Cerrado and dating shows such as 12 Corazones, both offer learners candid and often colloquial varieties of Spanish, as content is largely unscripted. Some of the shows also have closed caption English or Spanish subtitles. A possibility is to start watching shows with English subtitles, then as your confidence builds, switch to Spanish subtitles, and finally turn off the subtitles altogether.    
The genre that is perhaps most associated with these stations is the telenovela. These soap opera series can entertain romantic learners with many of the universal, often predictable plot twists that any soap fan from around the world will easily recognize. Predictability and reoccurring themes of romance help viewers follow along and keep viewing exciting, even if they don't understand all the words. Passion here is high, drama gets intense and suspenseful cliff-hanging endings will likely inspire anxious Spanish language students to continue tuning in for more small screen action, and more valuable language acquisition.
Univision has recently launched a digital network called UVideos.com. Users can log onto Uvideos through facebook or twitter to watch a wide variety of videos including news pieces and episodes of the network's telenovelas. Users can also leave comments that can be seen by other viewers. (Television viewing may not be so passive after all).
While TV has its educational limitations, any type of exposure to a target language is helpful for building speaking and comprehension skills. Most native English speaking Americans that would like to learn or improve their Spanish are going to watch their favorite TV shows in English anyway, in which case exploring Spanish language programming and finding a new favorite show there may be an educational alternative.
---
Keywords: spanish language,spanish tv,practice spanish, spanish television,spanish language television