Spain on Strike
by Hannah Ryan on Thursday, March 29, 2012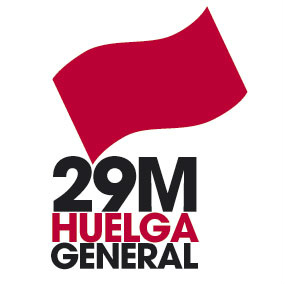 Today, there is a strike all over Spain. (Since I'm writing this at work, you can probably tell that I'm not joining in!)

As you may know, the current economic crisis has hit Spain very hard; they have the highest unemployment rate in Europe (at over 23%), which is especially harsh amongst the youth (49% of under 25s are unemployed), and the economy here is in a very delicate situation.

Last year saw a new government take over, and todays strike is their first real challenge. Spain's two biggest labour unions (CCOO and UGT) have disagreed with the new employment reforms that were launched in February, designed to help unemployment. While the government believes these measures (which include a reduced severence pay and changes to employment law) will help the 'stagnant Spanish economy' to create more jobs, the unions are worried that it allows employers to lay off workers more easily.

Road, rail and air transport is being affected all over Spain today, and make sure you check any travel plans that you have coming up – some strikes have been planned as far ahead as June. While strike participation rates have only been forecast at around 30%, protest marches have been planned throught the nation until late this evening. The recent regional elections have also been construed as lashing out against the government; Prime Minister Mariano Rajoy's conservative government suffered in the polls on Sunday. Even the television has been affected; regional TV stations in Andalusia, Catalonia and Madrid were off-air because of the strike.

Both unions are praising high turn out and are already hailing the strike as a success. Strike activity started last night. After clashes between protestors and police by Madrid's bus depot, there have been over 50 arrests and 9 injuries, 6 of which were police officers. Spanish Minister for Employment, Fátima Báñez has instisted that "partes troncales de la reforma laboral no se cambiarán" (the key parts of the reform will not change), according to El Mundo newspaper, because they are laying down foundations for future job creation in Spain.

As much of the country is at a standstill from the strike, the Spain waits with bated breath over the budget, which is being reveiled tomorrow. Deep spending cuts are expected, and this budget will be PM Rajoy's best shot of bring Spain's fragile economy onto steadier ground, especially in regards to the Eurozone crisis. But whether the citizens of Spain like what he has planned is another question. Watch this space...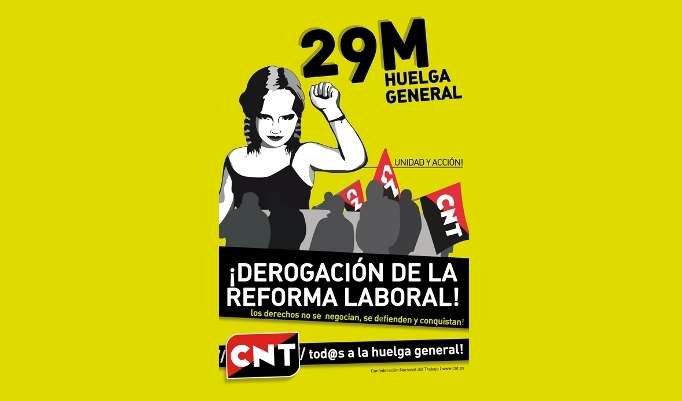 ---
Keywords: jobs,Spain,spanish,Spanisch,Madrid,Spaniards,Rajoy,strike,unemployment,employment,spanish government,eurozone crisis