Will Ferrell dives into Spanish in "Casa de Mi Padre"
by Dilek on Monday, March 26, 2012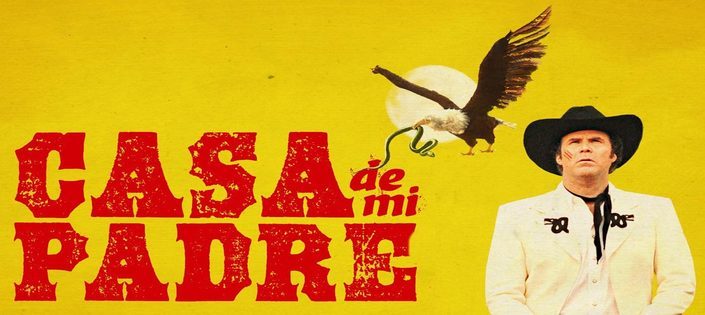 The American actor, is mainly known for his comedy performances, comes with another movie and makes a remarkable move. In his new movie Casa de mi Padre, he not only speaks Spanish but also sings in Spanish.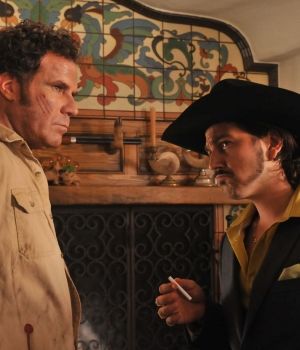 Along with Ferrell, famous Mexican actors Diego Luna, Gael Garcia Bernal and the beautiful Genesis Rodriguez co-starred with him. The movie is about Armando Alvarez (Will Ferrell) who has lived and worked on his father's ranch in Mexico his entire life. As the ranch faces financial problems, Armando's younger brother Raul (Diego Luna) shows up with his new fiancée, Sonia (Genesis Rodriguez) and pledges to settle all his father's debts. It seems that Raul's success as an international businessman means the ranch's troubles are over, but when Armando falls for Sonia, and Raul's business dealings turn out to be less than legit, the Alvarez family finds themselves in a war with Mexico's most feared drug lord, the mighty Onza (Gael Garcia Bernal).

The idea came when he watched a telenovela on TV and started to work on project. He started working with a translator about a month prior to filming. "And then it was literally every day and every night. I started dreaming in Spanish." he said.

Quite surprisingly Ferrell's speaking Spanish seems to confuse everyone but it turns out to be a genius move as the film opened its first week grossing an estimated $2.2 million and come in No. 9 among the Hispanic spectators. It will be a real entertainment promising a modern world Western spaghetti and a bit of Tarantino flavour. Considering the vast number of Hispanics living in the U.S., it is important to remember their culture and Spanish language. Maybe Hollywood can see it as a sign and increase the number of Spanish productions.
The English subtitled movie also offers a chance of taking a glimpse into Mexican world and Spanish. Why don't you take a look at the trailer and see whether Ferrell succeeds in speaking Spanish or not.
---
Keywords: spanish,Mexico,Mexican culture,Will Ferrell,Genesis Rodriguez,Gael Garcia Bernal,Casa de mi Padre,Diego Luna