A Relaxing Time-Out in the Dominican Republic
by Dilek on Wednesday, April 18, 2012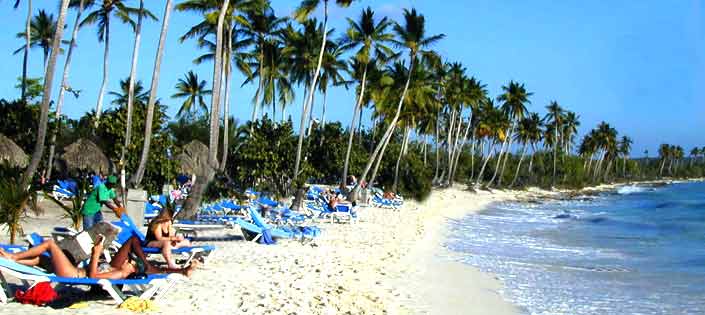 Dominican Republic is a shining pearl in the heart of Carribean to learn Spanish and an excellent choice for its golden beaches and green forests to have a rest.

The Dominican Republic has the second largest economy in the Caribbean and Central American region and tourism is the main sector of the economy. The country's year-round golf courses are among the top attractions. Music and sport are of the highest importance in Dominican culture, with merengue as the national dance and song and baseball the favorite sport.

The culture and people of the Dominican Republic, like its Spanish Caribbean neighbors, is a blend of the cultures of the Spanish, African, and Taíno natives.
There are at least four things that exist nowhere else in the world. They are all in the Southwest: larimar mine, the shortest river in the world (Los Patos), the world's smallest lizard (gecko on Beata Island), and the world's largest gypsum mine open (Barahona). Apart from the places mentioned above there is a list of seven wonders which have been selected by the local people and magazines to discover Dominican Republic. So you should definitely check these out when you have the chance!

Fort San Felipe de Puerto Plata which is called in a short way Puerto Plata is located in the north where you can take the cable car to the mountain Pico Isabel de Torres on the top a beautiful botanical garden and a statute of Christ the Redeemer will welcome you.
Columbus Lighthouse (Faro a Colón) is a monument situated in Santo Domingo paying tribute to Christopher Colombus. The lighthouse spreads the light beams so powerful that, it can be seen from Puerto Rico.
Baoruco Mountain (Sierra de Baoruco) is in the southwestern corner of Dominican Republic . Here you can come across the volcanic stone larimar also called "Stefilia's Stone", is a rare blue variety of pectolite found only in the Dominican Republic, in the Caribbean.
Salinas bay, where salt is produced is famous for its Sand Dunes, that has the largest sand dunes in the Caribbean.
The First Cathedral of America, (Cathedral of Santa María la Menor) in the colonial zone of Santo Domingo. It is the oldest cathedral of America. And other must-see places are Immaculate Cathedral of La Vega, Basilica of Higuey (Basílica Catedral Nuestra Señora de la Altagracia), Bay of the Eagles , Hoyo de Pelempito, Constanza and Jarabacoa, the Morro of Montecristi, the Samana Peninsula.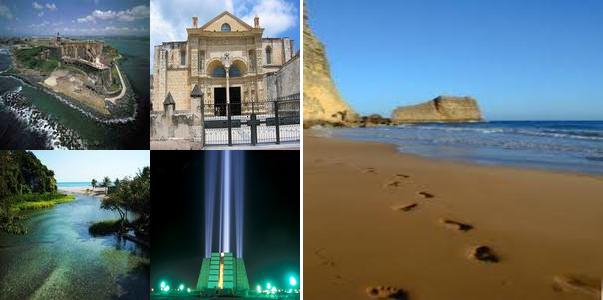 It will be quite an experience to see the modern and the antique, the sun, crystal blue seas and relaxing atmosphere while you are learning Spanish. It is high time you pushed the pause button in your life and Dominican Republic might be the perfect place for it.
---
Keywords: spanish,dominican republic,learn spanish,Santo Domingo