EuroVegas Complex in Spain
by Dilek on Wednesday, April 11, 2012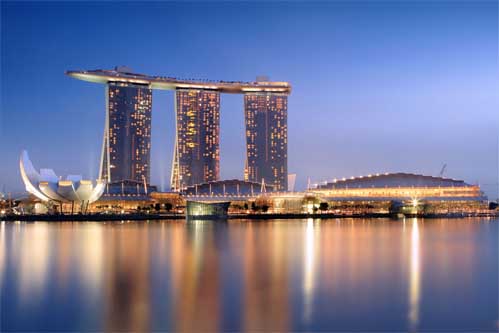 Further meetings and discussions are about to come to an end about the construction of EuroVegas Complex in Spain.

Sheldon Adelson, the casino magnate and the chairman of the Las Vegas Sands Corporation, has plans to build a replica of Las Vegas complex in Spain. The financial entrepreneur has already made clear in public statements that Eurovegas be built in Spain, although without specifying yet what the final location. Up to now two cities have been competing to get the opportunity and Madrid has stepped up a little. As the limit on the height of buildings in Barcelona will be a real obstacle for the project in Catalonia, the company turned their eyes to Madrid. Both city delegations and the Minister of Economy of the Community, Percival Manglano got together with Adelson to discuss further details about Spanish legislation and investment process.

The company will invest €27million and the macrocomplex is thought to be constructed in an area near Barajas. Although the development plan for the "EuroVegas' is a scale replica of Las Vegas, Adelson plans to a particular internal structure of buildings. The casino resort would include a 50 floor hotel capacity of 36,000 beds, 18,000 slot machines and three golf courses. In most of its resorts, the casino occupies the central part of the hotel, around which are organized restaurants, various entertainment and access to the rooms.

Adelson is clear that the city which is selected to host the "EuroVegas" will become the European capital of large conventions, a nonexistent service in Europe. The complex which offers a casino and leisure facilities will provide job opportunities as well as economic growth in the area. Adelson estimated that in Spain he would create 160,000 direct jobs in 10 years. There will be a lot of work for architects and engineers.

Although some issues like infrastructure, facilitation of visas for executives and a ban on smoking in casinos are also still on the table to be discussed and there have been oppositions for the project, approximately fourty five days later the company will make a decision on the spot for EuroVegas. Either Barcelona or Madrid is selected, the Spanish culture, cuisine and energy will fit with the project and will create a remarkable success.
---
Keywords: Spain,Madrid,Barcelona,Spanish culture,EuroVegas