London 2012: Going for Gold!
by John Bascombe on Wednesday, April 18, 2012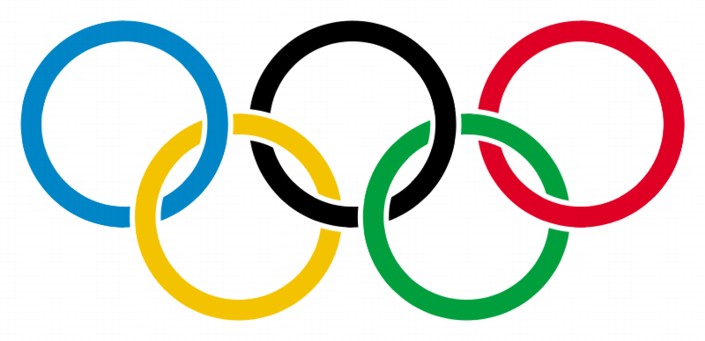 The London 2012 Olympic Games starts in exactly 100 days (and as a Londoner, I am very excited!). While preparations are still underway in England, athletes everywhere are getting ready for the biggest sporting competition in the world. The Juegos Olímpicos promise to be a very exciting event, and here are some Spanish speaking athletes to look for, all with great chances for that medalla de oro!

Spain, as you may be aware, are still basking in the glory of their football World Cup win in 2010. Can they take another world title? The Spanish lost the final on penalties in Sydney's 2000 games, but can they make it that far again this year? They will have to battle the liked of Uruguay, champion of the Copa America 2011, who are feeling very hopeful thanks to Argentina's failure to qualify. Since the Argentines hold the previous two football gold medals, this tournament is anyone's for the taking!
Argentina has high hopes for Las Leonas, their women's hockey team. These formidable ladies have won two gold medals and one bronze in World Cup tournaments, two bronze medals and one silver from Olympic Games, and an impressive four titles in the Champions Trophy. These lionesses really live up to their ferocious team name!
Benjamín Hockin was part of Britain's winning 100m relay swimming team for the Beijing 2008 games, but due to his dual nationality will be representing Paraguay this year! Impressive as his track record already is, Hockin has the dubious honour of swimming for a country that doesn't have an Olympic size pool! "Unfortunately here in Paraguay, we don't have the infrastructure for swimming " Hockin has said. "We train in pools of 25 metres and most international competitions in swimming pools are 50 metres." Hopefully Benji's Olympic success this year will promote swimming in Paraguay.

Bárbara Riveros Díaz is also one to watch. The Chilean athlete is having a great year on the world circuit, in her chosen sport of the Triathlon. Barbara has risen from number 25 in 2009 to first place today at the World Championship classification, and joins the likes of swimmer Kristel Köbrich (the record holder in South American for the 1500m) as Chile's athletes to look out for.
In Mexico, hopes are pinned on Paola Espinosa for diving. She has been the only one to break China's monopoly of the 10-metre platform in recent years, with her gold medal at the World Championships in 2009. Cuba has a very strong athletics reputation; Dayron Robles is returning to defend his world title in the 110m hurdles, and Yargelis Savigne, the long and triple jumper, with a personal best of 15.28cm!
The next Olympics is to be the first ever Games held in Latin America (Rio de Janeiro has the honour of hosting in 2016), and Madrid is in the running to host in 2020. Yet London is looking to be a great Games for Spanish speakers! Buena suerte to all the competitors!
---
Keywords: Spain,Mexico,Latin America,argentina,sport,football,Cuba,Olympics,Olympic Games,swimming,Uruguay,hockey,athletics,Chile,Paraguay