Videonovela Helps Spanish Speaking People To Understand Diabetes
by Dilek on Monday, April 30, 2012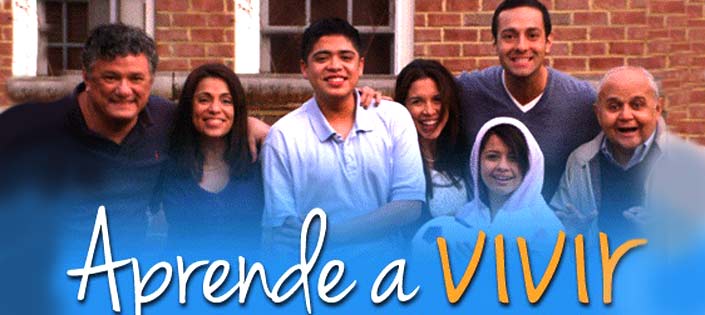 A Spanish videonovela helps Spanish speaking people to understand better treatment of their diabetes in USA.

To help Hispanics for the problems they face during the treatment period of their diabetes, the Agency for Healthcare Research and Quality created the "Learn to Live" (Aprende a Vivir) videoseries. By combining important health messages with entertainment and in a familiar format for Hispanics this videonovela can help reinforce the important work of health departments, doctors, nurses and health promoters to improve the health of people with diabetes type 2.

In the series we see Don Felipe who has type 2 diabetes and is head of the Jimenez family, and how he copes with his illness and with the support of his family he realizes that he needs counsulting about his treatment options rather than skip his medication because of side effects. Research shows that people with type 2 diabetes often have problems adhering to medication schedules. Causes may include low health literacy, poor patient-provider communication, cultural barriers and other factors.

Insulin is a hormone your body makes to convert blood sugar (glucose) into energy. If you have type 2 diabetes, that means your body is not producing enough insulin or their cells are not using properly. This causes the blood contains too much sugar.

Why does type 2 diabetes affect Hispanics?

Type 2 diabetes is a serious and growing problem among Hispanics. A national survey conducted between 2007-2009 by the Centers for Disease Control and Prevention revealed that more than 1 out of 8 Hispanics in the United States have diabetes. About 8 percent of adults are from Cuba or Central America, slightly more than 13 percent of the adults are from Mexico and nearly 14 percent of the adults are from Puerto Rico.

But many Hispanics with type 2 diabetes have trouble taking their medications as prescribed. This is especially true for Hispanics who do not speak fluent English or who are on is hard to understand and remember the prescription of drugs, although they are in Spanish.

The series is a great success and guide for Spanish speaking community in USA which creates a healthier world and better understanding crossing the language barriers.
---
Keywords: spanish,health,telenovela,Hispanics