A Spanish Phenomenon - Gran Hermano
by Dilek on Monday, May 28, 2012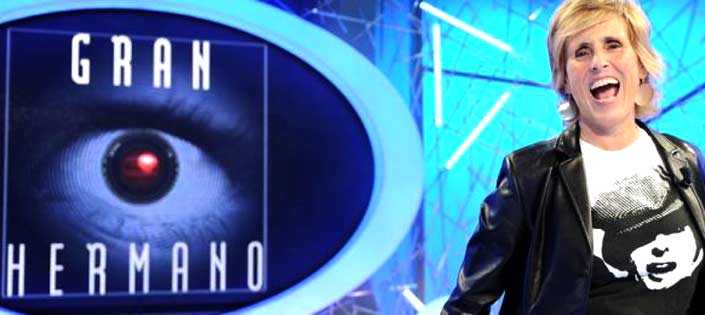 If George Orwell were alive today, he would want to learn the mystery behind how Big Brother has never lost his charm amongst Spanish people and has been on duty in Spain for 12 seasons.

With its Spanish name "Gran Hermano" breaks a record to be on air since twelve years. While most of the other countries gave up watching, Spanish spectators always embrace the show with great enthusiasm and curiosity.

Gran Hermano is the biggest example of to which extent Spanish people are crazy about reality shows - The curiosity probably penetrates in the genes of Spanish people as it is an undeniable fact that Spanish people love to solely talk :) and most of the people love to make comments on others. The ratings also prove this idea, the show has remained the king of reality shows with a share of %20 and 2,907,000 viewers.
Even every country discontinued broadcasting the show after a few seasons, in Spain Gran Hermano is about to end its 13th season. The last season had several interesting features like summing up money on Ebay. People who were interested in competing, has offered a sum of money to get a place in the house. All the collected money was donated to Red Cross through a project in order to help the people especially hit by the crisis.

The producer of the show thinks that every year it offers a different dynamism and attraction so Gran Hermano keeps its permanent spot. Within the years, the reality shows have changed their formats and their content except Big Brother. It shows how human nature is interested in others' lives and their actions. Curiosity is a major motive to exploration and understanding. I have never heard anyone that doesn't like to gossip or in other words make comments on others. And without hesitation Spanish people do it quite amuzing and entertaining in their own way and thanks to diversity of Spanish language.
For me, it is a lively sign of people holding on to life and having a leisure activity against all odds, considering the tough times the country is going through. Spanish people love to live and live to love, nothing seems to tear down their pleasures. Along with 2 million Spanish people, Big Brother is watching you and they are happy with it.
---
Keywords: Spain,spanish,Spanish culture,Gran Hermano,Spanish TV shows,Big Brother