Quality in Learning Spanish
by Dilek on Thursday, May 24, 2012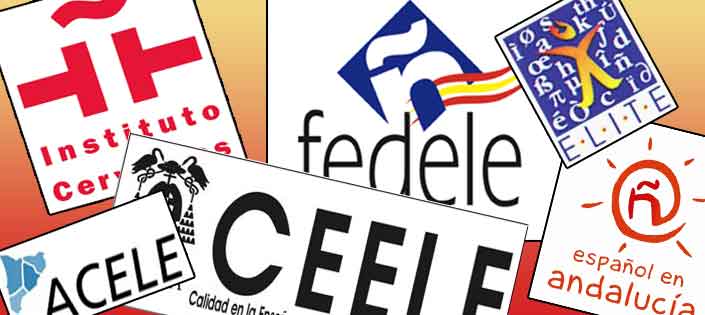 You have already decided to learn Spanish but don't have a clue where to go. Choosing the right language course is a tough decision and based on some criteria.

The quality of language teaching is the most important aspect while choosing a language course. Everyone wants to get the best results of their effort, time and money; therefore the accreditation and certificates should guide you and give a clear idea to choose best language course.

don Quijote schools provide a whole hearted dedication to service and top quality to the thousands of students from all around the world. don Quijote schools aim to promote and guarantee high quality in language teaching and learning. To achieve this aim, they are holding the most prestigious international accredititations and credentials.

Accreditation from Cervantes Institute: The Cervantes Institute was founded by the Spanish government in 1991 with the purpose of promoting and diffusing the Spanish language and Spanish and Latin-American culture in general.

The CEELE is a certificate of quality in the teaching of Spanish as a second language. It is awarded by the Spanish department of the University of Alcalá de Henares and the association of Spanish Economic Resources. This is an official certificate which guarantees high standards and academic excellence.

The association of the Spanish schools of Castilla y León which guarantees experience, quality of teaching in Spanish, native teachers.

FEDELE (The Spanish Federation of Associations of Spanish schools for foreigners) is a federal organisation whose main objective is to improve the quality of Spanish teaching. FEDELE has established a national provision which is specified in the Quality Charter, which all schools are committed to follow a pattern in all the services they provide (facilities, faculty, programs, accommodation, hospitality, activities, insurance, etc.).

European Federation of National Associations for Teaching Mother Tongues to Foreign Students. The objective is the encouragement of a high level of professionalism in language teaching, and so a greater degree of competence in language learning.

AEEA: Andalusian association of Spanish schools for foreigners.

The ACELE association is a project of the Board of Education, initiated by teachers, students and the community of founded by teachers in order to generate the qualitative foreign language teaching.

Also being a member of international organizations like ALTO Association of Language Travel Organizations, NAFSA: Association of International Educators, European Association for International Education, The "Instituto Nacional de Consumo" (National Consumers' Institute), The Global Work Experience Association, The Forum on Education Abroad, renders don Quijote being an esteemed language schools in the world.

You will have the privilege of a high quality of learning Spanish in 10 destinations in Latin America and 11 destinatons in Spain with don Quijote.
---
Keywords: spanish,don Quijote,learn spanish in latin america,language course,learn Spanish in Spain