Study Spanish in Summer Camps
by Dilek on Monday, May 14, 2012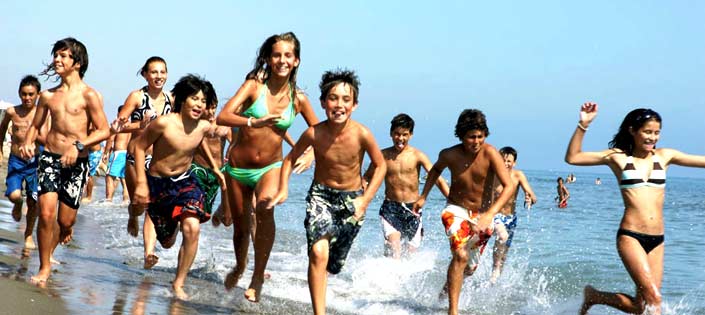 It is time for parents to pick the right summer camp for their children and there are several summer camps for youngsters to study Spanish in Spain.

The start of summer vacation is a joy for children and young people who come for a long rest after the grueling school year. But at a time is a concern for parents, who wonder what to do with their children while they work. Summer camps are a great choice for both.

Summer camps are without doubt the best times of our lives. In one camp, children have access to multiple sports, games and educational, which offer fun and entertainment all day. They are also in contact with other children and have to deal with new situations, enabling them to develop self-esteem, responsibility and social skills. Choosing a good camp, for children that they can have the opportunity to enjoy and learn, is "the perfect summer for kids."

In Spain, you can have a guaranteed fun and a high level of Spanish learning and children will not regret spending their summer in Spain. You can choose the city according to interests and sports your children love to do. Children can learn tennis and horseback riding or Spain's only and deary favourite sports football.

Madrid : The capital city of Spain is one of the entertaining city in the world and the diversity of socio-cultural and sports activities will offer a great pastime for children.
Valencia : Situated in the eastern coast to Mediterranean sea, Valencia is wonderful city that after your Spanish classes you can go to beach in 10 minutes.
Barcelona : Almost everyone falls in love with Barcelona when they see the city and the cultural varieties make this idea justified.
Salamanca : With golden colored buildings and the lively youngsters lying on the meadows across the River Tormes, Salamanca will be an unforgettable experience for students.
Marbella : You will fill up with sun, sea and the beach. Located on the south coast, Marbella is the city where you enjoy the sunny terraces, shopping and small plazas in a lively atmosphere.

If you want, you can also share this wonderful moment with your children, just take a look at this great offer for parents and kids to learn Spanish in summer. Hurry up and spend the vacation in Spain!
---
Keywords: Spain,spanish,summer camp for kids,summer camps,study spanish