The Economics of Learning a Language
by Hannah Ryan on Wednesday, May 16, 2012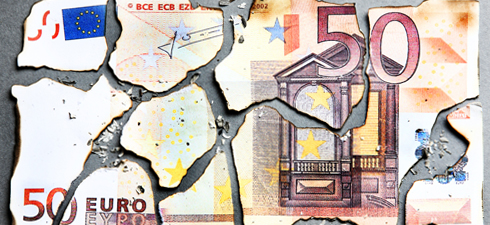 In this harsh economic climate, taking the time and effort to learn a language seems a silly diversion, right? WRONG! It turns out, that prospective employers really value linguistic abilities, and that appreciation translates to your paycheck!

A report from the Higher Education Funding Council for England shows that graduates who studied modern foreign languages have, on average, higher salaries than other graduates. Not only that, but 6 months after graduating, around ¾ of language students are in employment! English newspaper The Independent also reported that the ability to speak a foreign language can boost your earnings, and apparently "languages give you so much more flexibility in terms of where you work and how quickly you get promoted".

So, knowing foreign languages can lead not only to higher salaries, but also gives you access to a greater number of jobs opportunities! In learning Spanish, jobs all over Latin America are available to you, and EU citizens have the right to work anywhere in the European Union – whole continents worth of jobs await you! International trade is a huge part of business, and the demand for languages in such sectors as sales, customer services, IT, market research and finance just keeps rising. Interpreting and translating jobs are always a popular route with linguists, and teaching is a very rewarding profession, whether it's in schools at home or teaching English as a foreign language abroad!

But for more penny-saving tips when learning a language, especially if you're lucky enough to benefit from studying abroad, why not:
Use internet resources – online newspapers and articles in all the languages you could possibly ever study, as well as podcasts, radio programmes, skype language exchanges and many many more ways to keep up your linguistic skills for free!
Keep and eye out for special offers for language schools, or travel at off peak times – sights comparing flight prices can help you find the cheapest deals.
Research before you go – while the big cosmopolitan, capital cities are really appealing, would it be cheaper to live in a smaller town? That way, you can use the difference you've saved to travel a bit more!
Ask advice! Locals are a great source of knowledge; instead of splashing out on a guidebook, why not go into the tourist information office and have a chat – its free, and a great way to sneak in some language practice!
Simple things like changing your currency in advance (as the rates at airports often aren't the best deals around) may sound like small change, but every little helps!

---
Keywords: Students,Spain,spanish,Latin America,schools,sign up,save,in-country language immersion,study abroad,superintensive Spanish course,learn spanish,Study Spanish as an adult,Spanish language,studying Spanish,learning Spanish,study spanish,unemployment,learn spanish in latin america