The Importance of Spanish in Investment World
by Dilek on Friday, May 11, 2012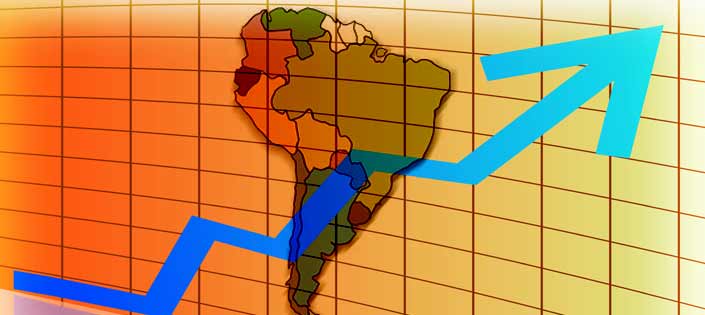 A recent study shows that Latin America is on the rise for long term international investments and the importance of Spanish language.

Urban Investment Attractiveness Index (INAI) ,which was published by the University of Rosario in Bogota and business intelligence firm in Chile has demonstrated the importance of ascending trend of Latin American countries offering an available platform for investment. INAI 2012 takes into account quantitative and qualitative variables of the 48 cities. Nationally, it has a weight of 35%, it checks the size of the domestic market, access to the external sector, cost competitiveness, as well as political and economic factors of risk. At the city level, the buying power, reputation and global presence, urban comfort, the potential for financing new projects and the quality of university education are taken into consideration.

Mexico City and Santiago rank in the second and third place for the best investment evironment. Mexico City forms a very strong domestic market with its neighboring municipalities, increasing advancement in the quality of its training college, and the presence of large multinationals. Monterrey and Mexico City will gain a strong presence in the global business world.

Bogota, the capital of Colombia rose from ninth to fifth place, thanks to advances in the national platform of attracting investment, the quality of their university education and advancement in international reputation. According to the report, Bogota deserves special comment, reflecting the progress of the national platform in attracting investments, the quality of their university education and the recent improvement in security rates, which have positively affected the perception of urban comfort.

The consolidation of Chile as the most competitive country in Latin America, continuing advances in urban infrastructure projects in a context of high security, the quality of its training, the arrival of new global companies, and the depth of its capital market, this city located in the upper range of the indicator, Santiago is becoming a shining star for international investments.

Lima, the Peruvian capital, jumps from seventh to fourth place, in direct relation to the national good environment for investment, by the steady arrival of foreign investors, with a expected high rate of expansion of the city, with recent improvements in urban comfort.

With the rapid pace of improvements in Latin American cities, speaking Spanish language will give you the advantage of outpacing your competitiors in this challenging business world. Don't get left behind and it's high time you started learning Spanish!

---
Keywords: spanish,Latin America,Peru,Colombia,learn spanish in latin america,Chile,Bogota,Santiago,Mexico City