Spanish Pop Music – Spanish Groups and Spanish Radio Stations
by Tyson on Monday, August 20, 2012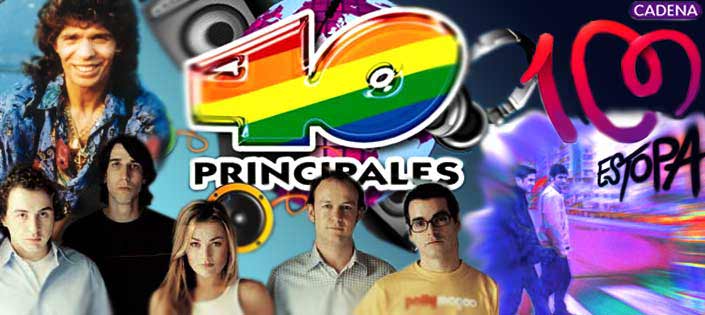 Listening to Spanish language pop music is a fun and effective way to study the language. Learn more about recommended Spanish artists and radio stations.
Spanish Pop Music; An Excellent Learning Resource
Listening to Spanish language pop music is a fun and effective way to study the language. Reoccurring universal pop music themes of love and partying and predictable lyrics make listening to it a suitable learning method for students of any level. Colloquial language use, catchy melodies and danceable rhythms make it challenging, engaging and a great way to stay in touch with what's popular now. It may give you some valuable conversation topic knowledge; Spanish speakers will be impressed if you know the words to their favorite Spanish songs. You can even put what you've learned to use singing at a party or a karaoke bar. Vocabulary you may not have been familiar with when learning a song will no doubt stick with you for as long as the memory of singing in front of a crowd lasts, which in my case would be forever. Also, pop tunes often get stuck in your head. This means you'll have Spanish stuck in your head, which in a way is the goal of language learning.
Recommended Artists
La Oreja de Van Gogh, La Quinta Estación, Chambao and Amaral have been enormously popular Spanish groups for years. Their easy to listen to music includes slow love ballads and up-beat songs. Estopa is another successful group with more rock influences that includes the sounds of rumba in much of their work. Estopa has helped define Spanish music ever since they released their 1999 debut album. That album featured such memorable hits as El del medio de Los Chichos and Como Camarón. Enjoying these songs will not only help Spanish learners become more familiar with recent popular Spanish music, but also that of previous generations, as both pay homage to groups of earlier eras. The legendary music of the cantaor Camarón de la Isla is essential listening for anyone interested in Flamenco music and Spanish culture in general.  
Recommended Radio Stations
Decide for yourself what singers and groups you like best by listening to Spanish radio. Cadena Dial is a great radio station for learners, as they make a point of only playing Spanish language music. Cadena 100, who bills themselves as offering "la mayor variedad musical", does play a nice variety of Spanish and English language music. Los 40 principales is one of the most popular stations in Spain, especially among young people. Here you'll find all of Spain's latest chart toppers. You may end up listening to a lot of American English language imports however, as these seem to increasingly make up Spain's top 40 lists.
So take a break from your books and start listening, discovering and experiencing the sounds of today's Spain. Because a deep understanding of a country's traditional and popular culture is essential to mastering its language.
---
Keywords: spanish radio music,spanish music artists,spanish pop music,spanish groups,spanish pop groups,spanish radio stations,spanish music