How to host a Spanish Dinner Party: Paella
by Freddie Savundra on Thursday, August 29, 2013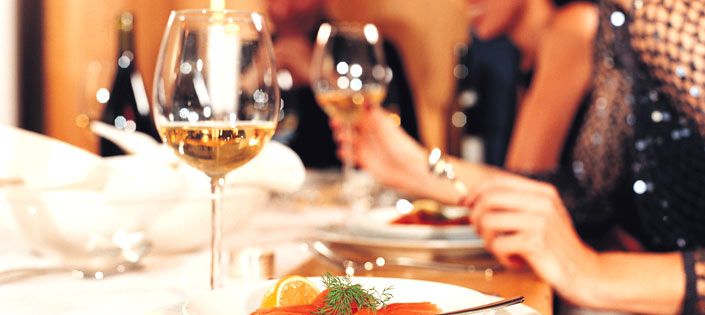 Spanish Food
Spanish food is a really good idea for hosting a get together. The problem is that it might seem quite hard for those who don't have much cooking experience. The answer to this is a simple Valencian dish called Paella. Cooking paella is actually a lot easier than it looks, honestly it's probably one of the easiest dinner party recipes out there, while making you look like a star chef. If you're like me and somehow manage to find a way to burn cereal, than it might seem quite a daunting task, but with this easy to follow guide you will be a master of Valencian cuisine in no time.
Paella
There are three types of paella:
Paella Marisco: Most famous Paella, seafood. 45 minute preparation, 1 hour cooking.
Paella Valenciana: Traditional version, rabbit, chicken and snails ! 45 min preparation, 45 min cooking.
Paella Vegetariana: A veggie version instead of meat and fish. 45 minute preparation, 45 min cooked.
What you'll need:
Depending on the size of your group will dictate the paella pan you need for the job. A paella pan is a round metal pan about 5 cm deep evenly spread across a large surface. They vary in price depending on the size. Cooking for 4 people will need a heavy 12 inch pan, or if you want to cook for more people an 18 inch pan should do the job. Best bet is a 12 inch stainless steel pan. You can grab these off any major cooking store on online.
Depending on the Paella you are trying to make, you will need either rabbit (really traditional), boneless chicken breasts or thighs with the skin on, or sea food. The latter is a lot easier to make and tastes better in my view. What you will need though is a large paella size pan, and some foil to place over the pan, as well as a relatively strong hot plate. This is a standard list of what you will need, and will feed about 4 people. Feel free to be creative!
Olive Oil
1 finely chopped onion
1 finely chopped green pepper, red pepper and orange pepper
2 peel and cut carrots
2 skinned and chopped tomatoes
1 table spoon of saffron
About 400g of long grain or paella rice
Seafood: About  1KG depending on servings. Include , prawns, mussels, calamari, etc.
Peas, about 200g
Lemon wedges
Step 1:
Add two to three spoons of olive oil onto the pan, then add your finely chopped onions, peppers and carrots, while frying at a low temperature for two/ three minutes.
Step 2:
Then add the finely chopped garlic cloves, tomatoes and saffron to the pan while stirring the mixture at a low temperature for two to three minutes. Add the rice and stir well to make sure the rice is well coated.
Step 3:
You should then add about 800ml of water to the mixture, or alternatively you can add a prepared seafood stock depending on what you prefer. Bring the mixture to the boil.
Step 4:
Leave the mixture to simmer for 10 minutes.
Step 5:
At this point you should add your seafood, coriander and sugar snap peas. Make sure to keep stirring the pan well.
Step 6:
Then cover the pan and leave to simmer for a further 10 -15 minutes.
Step 7:
Depending on the temperature and your ratio add a little bit of water.
Step 8:
An easy way to tell when the paella is ready is when the mussel shells open, and the rice feels tender. Have a taste if you are unsure!
Step 9:
Then season to taste, with salt, freshly ground black pepper, coriander and lemon wedges.
There you have it! Chuck some Spanish wine on the side and you're set!
---
Keywords: paella,valencia,spanish food,spanish recipes,easy spanish recipes