Scrabble in Spanish
by Tyson on Thursday, October 3, 2013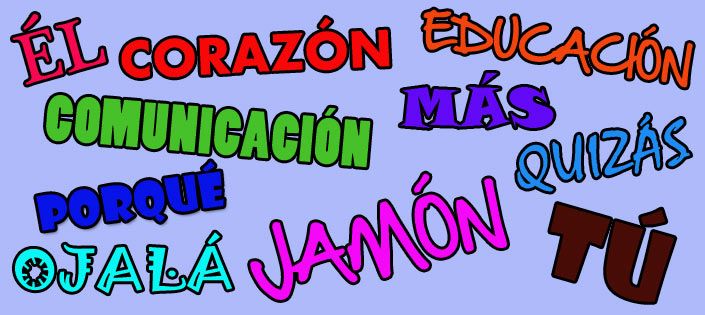 2013 World Scrabble in Spanish Championship
Airan Perez  (from Venezuela) clenched the title of World Scrabble in Spanish Champion last Saturday after facing  two time world champ Enric Hernandez (from Spain) in a dramatic final match of the popular word game.
International competition was intense at the 17th annual World Scrabble en español Championships held in Buenos Aires last week; 92 players from 23 different countries (including the US, Israel and Switzerland) entered the 4 day event, many with visions of bringing Scrabble glory to their home countries and earning major bragging rights. Some observers and participants felt that Argentina had dominated on-board Scrabble action for too long, with Argentines having won the title 4 years running.  President of the Federación Internacional de Scrabble en español (FISE), Santiago Rosales stated before the tournament: "Argentina has won so many world titles that they must be stopped any way possible".
Horacio Moavro, president of the Asociación Argentina de Scrabble and last year's world Scrabble champ describes the game as "a sport of the mind", and says that "to play, you have to know a lot of words, but most importantly, you must employ a strategy that allows you to use those words in a way that scores the most points". Mr. Moavro stated at this year's competition that "there's great camaraderie here that goes beyond countries and rivalries, we're rivals on the board, but when the game's over we all go have lunch together". It's no surprise that Argentina make a strong presence at the event, as an estimated 10,000 Argentines play the game regularly in clubs and associations across the country. Buenos Aires' city legislature officially declared this year's World Scrabble Championship an event "of special sporting interest".
Spanish Letters
The English version of the game only allows for the use of 120,000 words, while Scrabble in Spanish recognizes 660,000 words. 105.000 of those Spanish words appear in the latest edition of the Royal Spanish Academy's dictionary, while the rest are the 34 to 35 conjugations for each verb and gender differences (feminine versions of nouns generally don't appear in the dictionary). Among the accepted words are 87 two letter words and 450 three letter words, which are essential knowledge for savvy scrabblers. Small words that score big points include "ox" technically meaning "sound used to scare away chickens", along with za  ño, and lle. You don't have to know what the words means though to use them in play, and even world ranked players admit they don't know what many of the words mean. Spanish Scrabble also has letter tiles you won't find in the English version, such as the Ñ (worth 8 points), CH (5 points), and the LL and the RR that will each score you 8 points.
Scrabble in other languages
World Scrabble Championships are currently held in 3 different languages around the world: English, French and Spanish. The board game is produced in 29 different languages including Arabic, Hebrew, Icelandic, and the latest language addition Welsh.
The 2004 documentary Word Wars – Tiles and Tribulations on the Scrabble Circuit explores the curious world of competitive level Scrabble competitions. The film was shown at the Sundance film festival and was nominated for an Emmy. 
Next year's World Scrabble in Spanish Championship is scheduled to be held in Cuba.
---
Keywords: scrabble,word games,spanish alphabet,spanish words,spanish language,spanish letters