Top Ten Annual Sports Events in Spain
by Abigail on Tuesday, October 22, 2013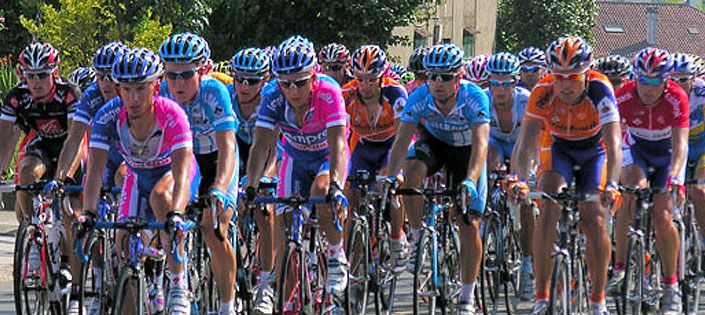 WHAT'S HAPPENING IN ...
The Spanish sporting calendar: Top Ten Annual Events
Here's our top ten annual sporting events in Spain, a full calendar of sports action that we think may come in handy for anyone planning on being in Spain. These events could coincide with a weekend city break, an interrailing traveling adventure, or an extensive family holiday. Organized by date rather than preferential order, we therefore bring you Spain's Top Ten Annual Sporting Events... ready, steady, go!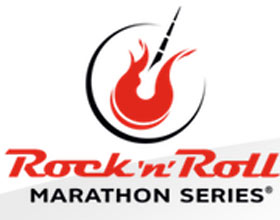 1. Rock n' Roll Madrid - Athletics (April)
Location: Madrid
Want to join 15,000 other runners and hit the streets of the Spanish capital, making your way around a truly spectacular landmark-studded 26.2 mile route? Or not quite ready to take on the full marathon distance but still eager to put your active side to the test while being spurred on by the cheers of an incredibly enthusiastic Madrilenian crowd? Well then, Madrid's annuall marathon, which also includes a 10k and, as of next year, a half marathon course, is the perfect event for you! Boasting famous sights along the way such as Santiago Bernabéu Stadium, Puerta del Sol, the Royal Palace and Retiro Park, and offering a real party atmosphere thanks to numerous live music performances, a finish line concert and even a complimentary gift bag, what's not to love! Be sure to sign up online now and combine a city sightseeing trip with an unforgettable sporting experience!
---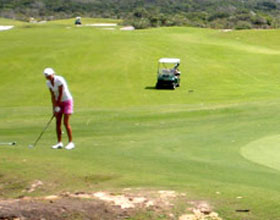 2. Open de España - Golf (April/May)
Location: various
Why not enjoy the springtime sunshine on one of Spain's verdant golf courses while watching Europe's greatest players executing their finest strokes!? Part of the prestigious European Tour, the 101 year-old Open de España tournament continues to attract the continent's most gifted golfers year after year. What's more, the varying annual locations couldn't be better for tourists; from Barcelona in 2011 to Seville in 2012, to Valencia in 2013, this first class tournament won't only satisfy your golfing passion, but will equally give you the opportunity to visit one of Spain's major cities!
---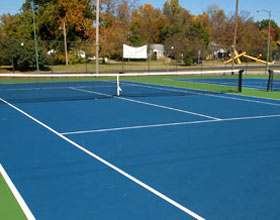 3. The Mutua Madrid Open - Tennis (May)
Location: Madrid
Always wanted to see the likes of Rafael Nadal, Serena Williams and Andy Murray performing their finest shots in a globally renowned tennis tournament but never got round to buying tickets? Then, make this a thing of the past and book now to see world class players in a world class city! Haying only opened its newly refurbished and highly praised red clay courts this year, Madrid's Caja Mágia sports complex is guaranteed to provide ardent tennis lovers with yet another week of sporting excellence when the competition returns in 2014.
---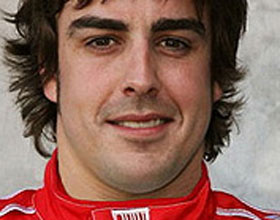 4. Spanish Formula 1 Grand Prix - Auto racing (May)
Location: alternates between Barcelona and Valencia
Thanks to the multiple victories enjoyed by Spain's F1 racing driver hero, Fernando Alonso, the Spanish formula 1 Grand Prix has considerably grown in popularity and importance among Spaniards in recent years. British visitors will fancy taking a trip to Barcelona's Circuit de Catalunya in 2014 to see Hamilton challenging Alonso and team Ferrari's 2013 domination. Be prepared to watch a 66-lap long auto racing extravaganza of tight bends, careful tactics and rapid accelerations!
---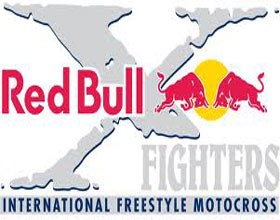 5. Red Bull X-Fighters International Frestyle Motocross - Motocross (July)
Location: Madrid
Got a bit of a daredevil streak in you? Then be amazed by the jaw-dropping motocross stunts carried out by the world's greatest (and definitely most fearless!) riders at Madrid's globally renowned Las Ventas bullring. Welcomed into the arena to the regal sounds of drum rolls and trumpet fanfares, these motocross kings provide 25,000 enthralled spectators with a non-stop, adrenaline filled spectacle of whips, turndowns and front flips. Human beings they may be, but the rider's tricks are completely out of this world!
---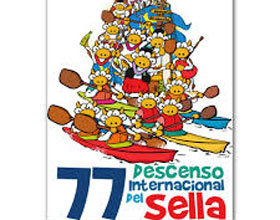 6. Descenso del Sella - canoeing (August)
Location: Gijón, Asturias
Perhaps a less familiar sport for some, canoeing takes center stage in the beautiful coastal town of Gijón during its highly popular annual competition, the Descenso del Sella. Now when I say a canoeing competition, I don't mean that you might be able to spot a few canoeists making their way calmly down the River Sella... I mean the entire river is filled with more than 1,000 participants from all over the world who, with the support of an equallly impressive large, enthusiastic and often fancy dressed crowd, battle it out over a physically demanding 20 km course in the hope of winning one of the most desperately sought after category trophies.
---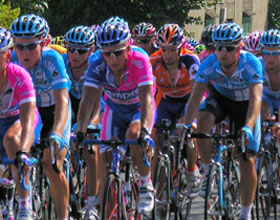 7. Vuelta a España - Cycling (August - September)
Location: various
Hoping to spend your summer holiday in Spain next year? Felt inspired when you've watched the sheer determination of the world's greatest cyclists as they climb the arduous ascents of the three annual Grand Tours? Well, why not replace your postion on the sofa at home with a spot in one of the numerous enthusiastic crowds of the Vuelta de España and watch in awe as your cycling heroes master hair pin bends, overcome gruelling gradients and fight against the agonizing lactic aced overload of such an incredibly exhausting threee week long cycling competition. With a route which passes through many of Spain's 15 mainland regions, you're bound to find a stage near you, so get researching and keep your eyes peeled for the prized red jersey when you arrive!
---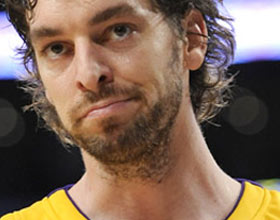 8. 2014 FIBA World Cup - Basketball (August 30 - September 2014)
Location: Barcelona, Bilbao, Granada, Las Palmas, Madrid and Seville
As the reigning European champions, second in the FIBA World Rankings and having marginally lost to the historically dominating USA basketball team in the final of the last two Olympic Games, the national Spanish men's basketball team is going from strength to strength. Moreover, delighted to be chosen as the host nation for the 2014 FIBA World Cup, Spain, with the support of an inevitably passionate home crowd, will endeavor to outmanoeuvre their US rivals and give their loyal fans the winning result they so desperately desire. So come and join your fellow basketball aficionados as Spain attampts to make sporting history!
---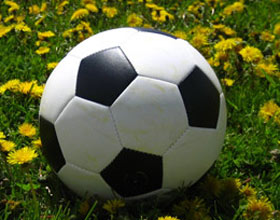 9. La Liga - Football (August - May)
Location: various
Arguably the most widely recognized of sports in Spain owing to its impressive skillfull players, its high capacity stadiums and its internationally famed league, La Liga, football in Spain provides fans with an atmosphere like no other. Ten months long, Spain's La Liga brings together the world's best footballers as they fight to win both the highly esteemed competition title and a place in the UEFA Champions League. However, the highlights of the season have to be the two Real Madrid vs Barcelona fixtures. Ronaldo or Messi, Alonso or Iniesta, Benzema or Xavi... the only question is... which football-mad Spaniards will you choose to side with?
---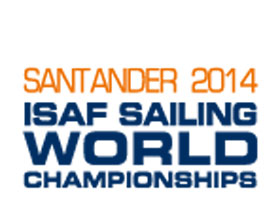 10. 2014 ISAF World Championships - Sailing (September)
Location: Santander
With qualification for the Río 2016 Olympic Games at stake, the 2014 ISAF World Championships, taking place in the stunning northern Spanish port city of Santander, is set to be a two week long sailing competition of the highest quality. With over 1,400 particpants, more than 1,000 boats representing the 80 nations, this quadrennial event is sure to be an absolute crowd pleaser.
---
Keywords: sports in spain, sporting events in spain, spanish sports, sport in spain