Top Ten Museums in Spain
by Abigail on Wednesday, November 20, 2013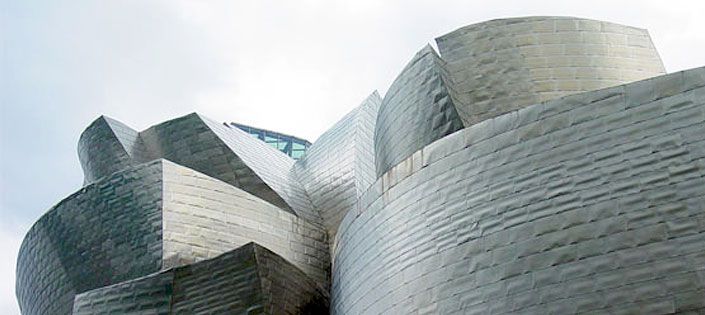 Spanish Art: Broadening your cultural horizons
Although stereotypically associated with sun, sea and sand, Spain offers much more than just a summer glow. From Velázquez to Dalí, Ribera to Miró and El Greco to Picasso, Spain has produced some of history's most influential, revolutionary and highly-esteemed artists. So why not mix things up this year during your holiday to Spain and replace a day of soaking up the rays with a day of cultural enrichment!? In alphabetical rather than preferential order, the featured Top Ten Spanish Museums below will simply give you a taster of a country proud to exhibit and celebrate the enduring talents of its internationally-acclaimed artists.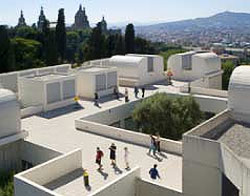 1. Fundación Joan Miró - Barcelona

Within the confines of an incredibly-striking, contemporary and almost Lego-like white building, visitors will find themselves in awe of the sheer number, quality and diversity of the artwork produced by Barcelona-born painter, sculptor and ceramicist, Miró. With more than 14,000 pieces of artwork to observe, tourists will certainly leave with a much greater insight into the life of this 20th Century artistic genius.
---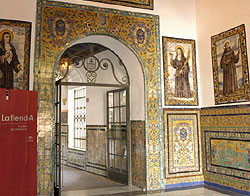 2. Museo de Bellas Artes - Seville

Priding itself on the display of the colossal altarpiece paintings which characterized the artwork of the 17th Century Seville school, the city's Museum of Fine Arts completely captivates its visitors with its beautifully-detailed, and primarily religious, collections as soon as they pass through the former convent's cloistered doorways. Greeted by works from El Greco, Velázquez, Murillo and Cano amongst many others, Spanish Golden Age art enthusiasts will find themselves in Baroque heaven.
---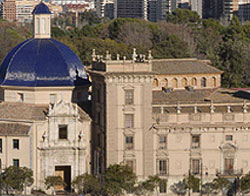 3. Museo de Bellas Artes - Valencia

Artwork aside for a momentito, Valencia's Museum of Fine Arts with its two grand towers, sapphire-tiled dome and charming courtyard is truly a marvel to behold in all its architectural glory. And beyond the spectacular façade, the museum showcases, most notably, an abundance of 17th Century art including Goya's striking portraits and El Greco's monumental religious iconography.
---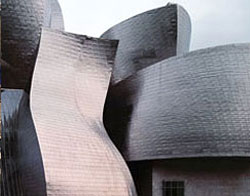 4. Museo Guggenheim - Bilbao

Reminiscent of a large, distorted and multiple-layered reflective mirror, Bilbao's Guggenheim Museum is impossible to miss. Although the building's utterly unique exterior design is a work of art in itself, it is only once inside that visitors can fully appreciate the ingenuity of the world's greatest contemporary and modern artists. From Serra's steel sculptures to Warhol's renowned pop art, every room celebrates the daring and innovative approaches taken by these artists who, even if unconsciously, made art history.
---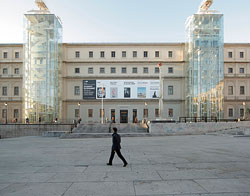 5. Museo Nacional Centro de Arte Reina Sofia (MNCARS) - Madrid

Home to what is arguably Picasso's most famous, and extremely thought-provoking, painting, "Guernica", in addition to a profuse number of Dalí's cubist works, the MNCARS is a must-see when visiting the Spanish capital. Always changing thanks to the two floors solely devoted to temporary exhibitions, the museum strives to treat its visitors to a constant flow of the most internationally-celebrated modern and contemporary works of art history.
---
6. Museo Nacional d'Art de Catalunya (MNAC) - Barcelona

With breathtaking views over Barcelona's world-famous, urbanized landscape, the neo-baroque Palau Nacional is the stately (and justifiably so given its prestigious and profuse art collection!) home to the Catalan capital's National Art Museum. With more than 260,000 art pieces, the museum's highlight has to be its Roman frescoes which were remarkably saved from destruction during the Spanish Civil War and are still beautifully-maintained to this day.
---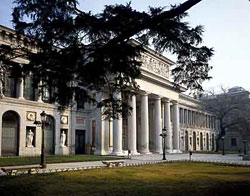 7. Museo Nacional del Prado - Madrid

No sightseeing tour around Madrid would be complete without a visit to Spain's largest art museum. Simply known as El Prado, the museum not only boasts a multitude of the finest paintings of the Spanish Golden Age but also contains one of the largest sculpture collections in Europe. With the chance to see Velázquez's "Las Meninas", Bosch's "The Garden of Delights" and Murillo's "Immaculate Conceptions" along with an estimated further 4,800 exquisitely-detailed paintings all in just one building, what are you waiting for?
---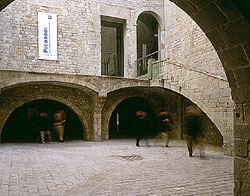 8. Museo Picasso - Barcelona

Giving particular attention to his formative years but, equally taking its visitors on an artistic journey through the numerous and diverse periods which characterized his extensive career, Barcelona's Picasso Museum successfully captures the essence of an artist whose work changed almost beyond recognition as he transformed from child prodigy to legendary Cubist.
---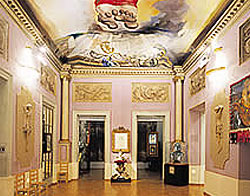 9. Teatro-Museo Dalí - Figueres

As eccentric as the artist and his surrealist work, the Dalí Theatre-Museum building with its almost fuchsia-colored and egg-covered design is certainly unique in appearance and, unsurprisingly, continues to entice the intrigued sightseer all year round. Within the dream-like walls, visitors are taken further into Dalí's imagination and are welcomed by a profusion of paintings, sculptures, 3-dimensional collages and mechanical devices all created in the distinctive and fascinating Dalí style.
---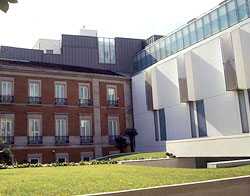 10. Thyssen-Bornemisza Museum - Madrid

Behind the magnificent terracotta walls of the neoclassic Villahermosa Palace hang almost 1000 incredibly-diverse paintings which enable the admiring observer to appreciate the versatility of art through the ages as a form of creative expression. Displaying works from the Renaissance to the Mannerism period, Baroque to Rococo and Romanticism to Pop Art, the museum justly deserve her place in the so-called Madrilenian Golden Triangle of Art.
---
Keywords: spanish culture,guggenheim bilbao,spanish art,culture in spain,museums in spain,prado madrid,art in spain