Flying Cars in Spain
by Tyson on Thursday, December 5, 2013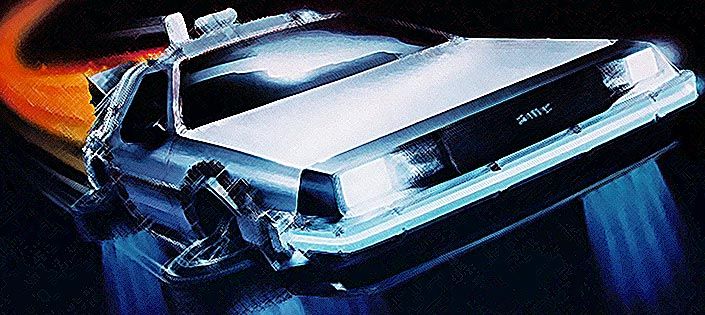 A Ferrari that flies
Carlos Matilla, a Spanish aeronautical engineer, is developing a flying car that's expected to take to the skies in a year and a half. Matilla says he just needs 2 million Euros to put together the prototype being described as 100% Spanish. 
Much like a helicopter, it will be able to take off and land vertically on any flat surface, even from the back yard of a home – in fact the name of the vehicle is Helikar. It will accommodate up to 2 passengers and reach speeds of 430 km/h and heights of 3,000 meters, travelling up to 1,000 km without having to refuel.
Matilla began work on the project 4 years ago and later joined forces with fellow engineer José Joaquín Vila to create the Spanish aeronautical company FuVex to continue carrying out work on the project.
Take one look at the sporty-space age design and there is no denying that arriving to a party or a job interview in a Helikar would make an indelible impression on any observer, particularly if appearing on the scene from the sky.
Matilla likens Helikar to "a Ferrari that flies", and points out that it's "even faster than a Formula 1 race car".
The price to pick up one of these handsome machines is expected to run about 250,000 € for basic models, while more spendy varieties will run you around 900,000 €.
Creators insist that the car-copter will be easy to drive and pilot, explaining that you'll just have to know a few more things than you would need to know to obtain a regular drivers license.
Not the first promise of a flying car
Matilla has some heavy competition however. Last October Štefan Klein, the head designer of the Slovakian based company Aeromobil, took his Aeromobil 2.5 for a successful albeit low-to-the-ground test flight. Then there's Terrafugia, an American flying car company which promises that their Transition model "street legal" flying car is the future of transportation. The machine is currently in the advanced stages of testing in preparation of early production.
When asked how HeliKar is better than rival car-plane hybrids, Matilla sited the design and "certain pieces" that he was not at liberty to reveal. If FuVex meets its goals, the company plans to present Helikar at the Paris Air Show in a year and a half.
Surprisingly early attempts to create a flying car include Henry Ford's 1926 sky fliwer. Although the project was scrapped within 2 years, it fueled the imagination of contemporary observers, many of whom envisioned a near-future characterized by personal air travel for the masses. In 1940, Henry Ford stated "Mark my word: A combination airplane and motorcar is coming. You may smile, but it will come" 
Flying cars would promptly become a standard fixture in depictions of the future, flying across both the silver and small screens and appearing in countless novels. They can be seen in The Jetsons cartoon and films such as Star Wars, Blade Runner, Back to the Future and The Fifth Element.
"Where is my flying car?"
Today, the slogan "where's my flying car" has occasionally appeared in popular culture and media to express disappointment in the world's failure to produce the technological advances featured in now-classic works of science fiction, many of which depicted 21st century worlds filled with motorists casually cruising in airborne automobiles. 
This battle cry of a generation of disillusioned sci-fi devotees indeed seems to have been answered by folks like Carlos Matilla, who are convinced that those anxious to take their own hover crafts for a spin in the open skies will soon get their chance to lift off into a future that will have finally arrived in the next few years.  
---
Keywords: spanish,flying car,flying cars,future car,spanish cars,spanish inventions