New Dictionary of Dominican Spanish
by John Bascombe on Thursday, December 12, 2013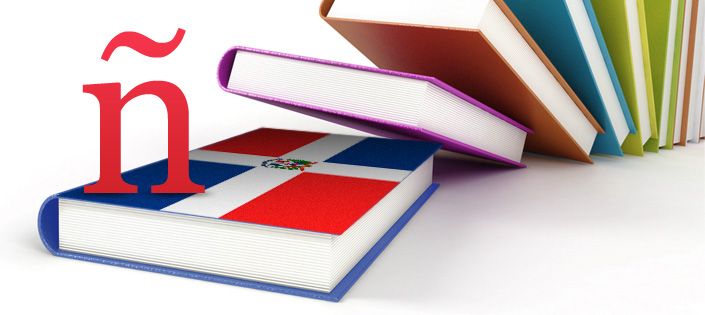 Dominican Spanish
The Dominican Academy of Language has published a new 800 page dictionary designed to serve as a unique reference tool of Spanish as it is specifically spoken and used in the Dominican Republic. The dictionary includes common expressions and entries of words with Dominican origins. Readers will also find a number of existing standardized Spanish words that Dominicans use with different meanings.
The academy has described the book as "the most emblematic and relevant work published by the academy since its founding in 1927".  Academy director Bruno Rosario Candelier has asserted that it is the first Dominican dictionary of its kind.
Unlike the Royal Spanish Academy's dictionary (DRAE), the work does not represent an attempt to establish language rules of usage. While the Royal Spanish Academy is often described as the world's Spanish grammar police, known for its formal procedures and conservative views on accepting new words and meanings, the Dominican Academy has made every effort to include "all voices of the Spanish spoken by Dominicans".
Dictionary authors carefully analyzed 250 books, drawing 6,000 of the entries from pieces of literature. The remaining 5,000 words included in the dictionary came from newspapers, magazines and e pages. 
The dictionary was published on November 22, 2013 to coincide with festivities commemorating the 300 year anniversary of the Royal Spanish Academy.
With nearly 11,000 entries and 8,000 examples, many taken from works written by Dominican authors, this inspired achievement is an ideal book for anyone planning on visiting the country or talking to people from the Dominican Republic.
Dictionaries of other varieties of Spanish
The Mexican Academy of Language has a similar type of dictionary on their website that focuses on expressions and words used in Mexico. Users can browse the Diccionario breve de mexicanismos by letter to explore interesting words and language features that help make varieties of Spanish spoken in Mexico unique, or you can look up specific words alphabetically.  
The Diccionario integral del español de la Argentina offers 90,000 examples of usage. The book was created entirely in Argentina by Argentine linguists and includes Spanish as its spoken by Argentines. You can check it out online at http://www.voz-activa.com.ar/flipdiccionario/
The Diccionario de amercanismos is a book that was begun in the 19th century when Spanish language academies were being established in Latin American countries. The dictionary finally began to take shape in 2002 during the 12th conference of the Association of Spanish language academies (ASALE). The text was finally approved by the association in 2009 and the book was officially presented in 2010 at the Royal Spanish Academy's headquarters in Madrid.  
---
Keywords: spanish dictionary,spanish words,spanish language,mexican spanish,dominican spanish