Mercedes Benz Fashion Week in Madrid
by Dilek on Wednesday, February 20, 2013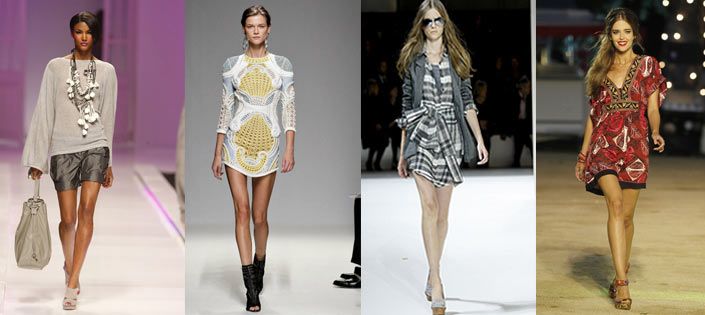 Fashion week has arrived in Madrid in all its glamour and with the latest trends. The famous Mercedes Benz Fashion Week began on Monday with fashion shows put on by famous designers like Andrés Sardá, Miguel Palacio and Teresa Helbig. Fashion Week, which is held between the 18th and 22nd of February in Feria de Madrid DC Area 14.1, will host 42 designers who will present their latest collections.

Throughout the week, attendees will anxiously wait to see the latest collections from Spain's top names in fashion like Ágatha Ruiz de la Prada or Victorio & Lucchino. The young fashion designers' shows featuring Rabaneda and María Barros took place on Tuesday morning, Moisés Nieto and Etxeberría can be seen on Thursday.

The first edition of the Mercedes Benz-Fashion Talent award will also be held. The award is designed to introduce Spanish participants and help them to gain international recognition in the fashion world. The winner will be announced on the 22nd of February after the judging committee, which is made up of important designers, has voted. The Spanish designer Emilio de la Morena, who is based in London, is one of the judges. The competition helps foster creativity in Spanish fashion design and increase its visibility on a worldwide scale.

Fashion week is the focus of millions of fashion lovers, making it an influential platform that gives talented new designers the valuable chance to show off their work. Mercedes-Benz, L'Oreal and Inditex are the main sponsors of this event that has a total of 13 sponsors that work together to offer a week full of competition and promising collections.

Fashion is an important aspect of life in Spain. The country has numerous designers and brand names known around the world. Another major Spanish fashion event is Gaudi Catwalk, which is held in Barcelona. Madrid is recognized as a fashion center along with Paris, Milan and New York.

Now is the time for you to go see Spanish fashion for yourself, where modern and traditional styles blend with high-passion and the latest in what's cool.
Fashion Week Highlights
•    Ana Locking's fall-winter collection, called "MacGuffin, is inspired by the movies of Alfred Hitchcock.

•     Andrés Sardá, designed by Nuria Sardá, was one of the most talked about collections on the first day of the event.

•    The half Argentine half Danish designer Maya Hansen called her last collection Edelweiss (a common flower in Tyrol Austria) influenced by the beauty of Austrian nature and culture.  

•    At the young age of 26, Daniel Rabanada has come to prominence among Spanish designers. This year his collection is inspired by the famous character from Marvel Comics'  "Black Widow".
 
---
Keywords: madrid,mercedes benz fashion week,life in spain,spanish fashion,fashion in spain,spanish designers