Spanish Rock in Berlin
by Tyson on Tuesday, March 5, 2013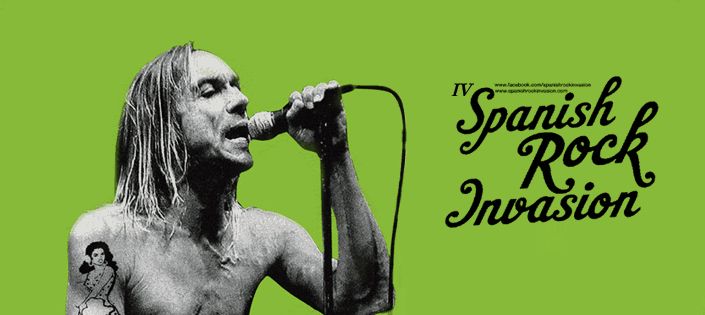 Spain's underground music scene
The Diesel Dogs, Los Tiki Phantoms and The Moustache are among an explosive assemblage of rock groups that have emerged from Spain's underground music scene to invade Berlin and offer face-melting performances to crowds of anxious fans. Welcome to the fourth annual Spanish Rock Invasion, a highly charged music festival that runs until March 20th at Berlin's Bassy Club.
Madrid's Christina Rosenvinge and the Catalan group Sidonie headline this event, which was partially funded by the Spanish embassy in Berlin and the Cervantes Institute, an institution dedicated to promoting the Spanish language around the world. One of the ambitious goals of the festival is to shatter long-standing stereotypes associated with Spanish culture by promoting Spanish rock and indie music. The festival offers a unique platform for groups and lesser known musical genres that get little exposure in and out of Spain. The Moustache are billed as performing "weird electro rock" and Los Tiki Phantoms play "instro surf n'roll". Spanish Rock Invasion's playlist goes on to describe other groups' styles as glam rock and roll, psychedelic indie rock, frat rock/beat and new grunge.
Other groups scheduled to perform include Mujeres, Sick Horse, The Anna Thompsons, The Mokkers and CreatureinG.
Event organizer Igor Lopez explained that groups that already have strong followings within Spain's underground music scene were selected to help guarantee the show's success. He also added that it was necessary to diversify the musical styles represented, going on to explain that these considerations were made within the "spirit of the festival". Although the yearly event has grown since its conception four years ago, organizers have successfully attracted a strong following without compromising the underground appeal of the festival. Past Spanish Rock Invasions featured memorable performances by rock groups such as Amor Bizarro, The Imperial Surfers and Doctor Explosion.
This year's invasion also includes a photography exhibit entitled Oscaromi Live, where Sevillian photographer Oscar Romero is displaying a collection of his own pictures that capture the intensity of concert performances offered by some of Spain's most celebrated rock groups.
The "Atomic Closing Party" at Das Hotel will wrap up this year's Spanish Rock Invasion with performances by The Moustache and later DJ Sir Bartleby will spin dance inspiring Spanish beat music the rest of the night. 
Advance tickets will not be sold for the event, they must be purchased each night at the venue door. If you're interested in reserving tickets, you may do so by sending a message to the Spanish Rock Invasion Facebook page and leaving your name and the amount of tickets you want to reserve. You can pay and pick them up at the door.
---
Keywords: spanish rock,rock in spain,spanish music,rock festivals,underground music