Spanish Recipes from Castilla y Leon
by Tyson on Thursday, May 30, 2013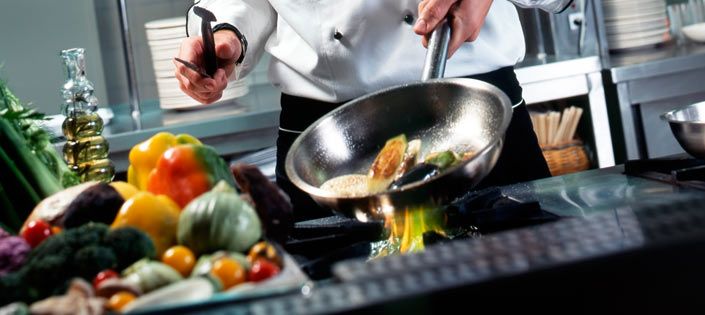 Castilla y León
The local government of the Spanish autonomous community Castile and Leon has recently released a recipe book that showcases the most celebrated dishes of the region, an area with a reputation for pleasing the palates of even its most food-fussy visitors. The book, entitled Jornadas Gastronómicas de Castilla y León, offers anyone planning a trip there a tantalizing sneak preview of the rich culinary landscapes they can expect to explore. Spanish cooking has in very general terms grown in popularity around the world, and there is no better way to find out why than by journeying to its place of origin.  If you haven't already booked your trip to Spain, the succulent creations sumptuously displayed throughout this handsome book seem to beg the question "what are you still waiting for?"
The book's introduction presents cooking in the region as a cultural aspect of "enormous" value, and goes on to point out that Castile and Leon includes great culinary diversity and varied cooking traditions. Delve deeper into the book's interior and prepare for generous rations of appetizing images to leave your tummy craving western Spain's yummiest entrees, sides, and desserts. Nineteen carefully selected recipes are broken down into five categories: main dishes, meals eaten with a spoon, fish, meats, and desserts.
The cover feature is Castilian soup served up piping hot in an earthenware pot, garnished with a slice of jamón ibérico. This, along with other hearty offerings such as Judiones de La Granja estofados con escabeche de pavo (a butter bean stew with pickled turkey and a dash of saffron) are designed to warm chilly eaters during Castile and Leon's cool months. Flip ahead to the desserts and check out Burgos-style cheese cake flanked by red berry sauce and sweet chestnuts. Also find here Crema de arroz con leche en texturas (rice cream with milk in textures), a zesty zinger of a sweet treat that calls for lemon and orange peels and cinnamon.
If you're planning on preparing some of these Castile and Leon offerings, finding the ingredients at your neighborhood supermarket may prove an impossible challenge. You'll likely have to substitute items such as Ribera del Duero red wine and Valladolid olive oil with more generic varieties or brands specific to different regions.
A modern twist on traditional Castilian dishes
Many of these recipes put a modern twist on traditional Castilian dishes and capture the historical flavor of this region splashed with an updated edge; fresh new takes on firmly established classics that will appease the demanding appetites of a wide array of diners, from picky gourmets to easy to please foodies.
The book closes by suggesting that in one getaway to Castile and Leon you'll see the world, a statement nearly as bold as the 19 recipes presented in this feastival of fantastic flavors. That declaration is accompanied by scenic images of each one of the autonomous community's provinces, where the crenulated parapets of Avila's medieval city wall and the tiered arches of Segovia's Roman aqueduct remind many readers that their experiences enjoying traditional Castilian dining concepts in Spain will be back-dropped by spectacular panoramas of monument studded Spanish landscapes. 
---
Keywords: learn spanish,spanish recipes,spanish cuisine,spanish cooking,recipes from spain,castilla y leon